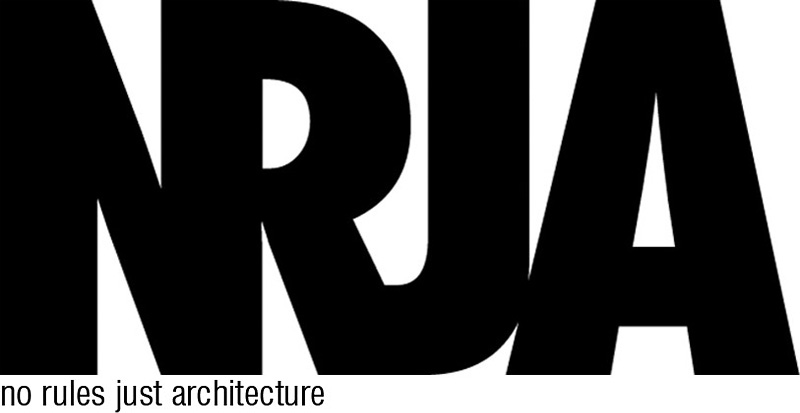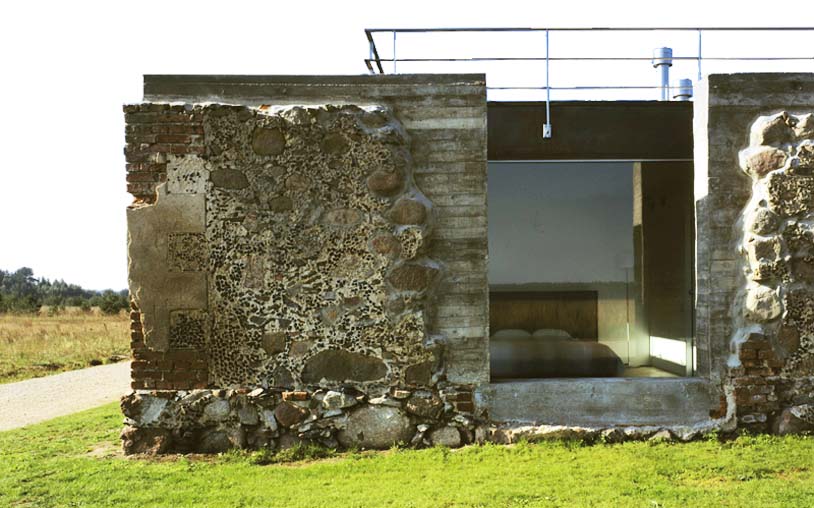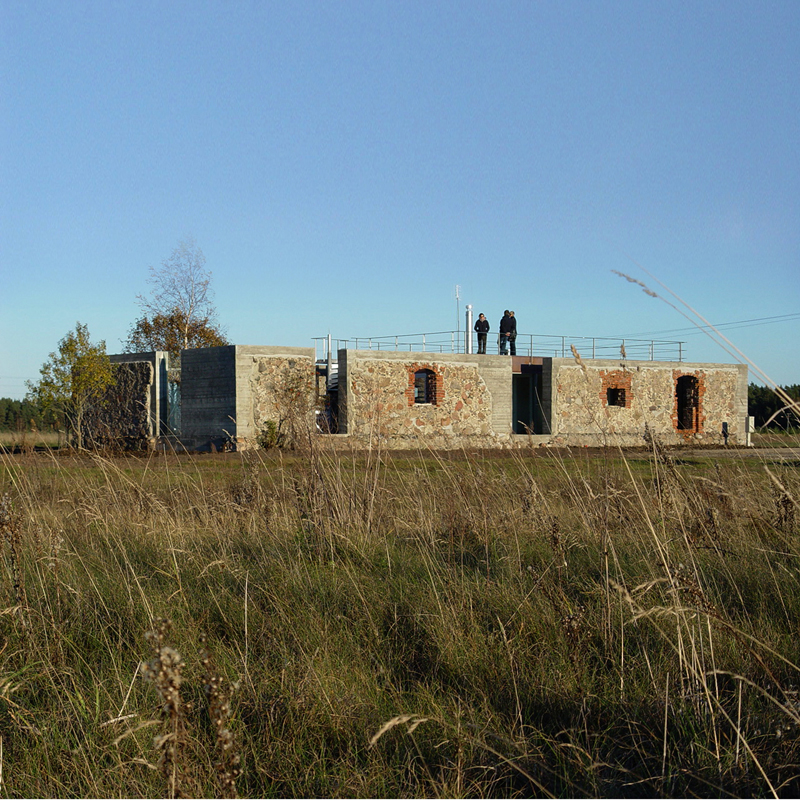 H O U S E O F R U I N S
D R U P U M Ā J A

{{ Liepājas rajona Sakas pagastā }}

# Latvijas arhitektūras Lielā Balva 2005

& & & & & & & & & & & & & & & & & & & & & & & & & & & & &
# Present of Future 1. vieta nominācijā "tehnoloģijas"
& & & & & & & & & & & & & & & & & & & & & & & & & & & & &
# nominācija Mies van der Rohe balvai..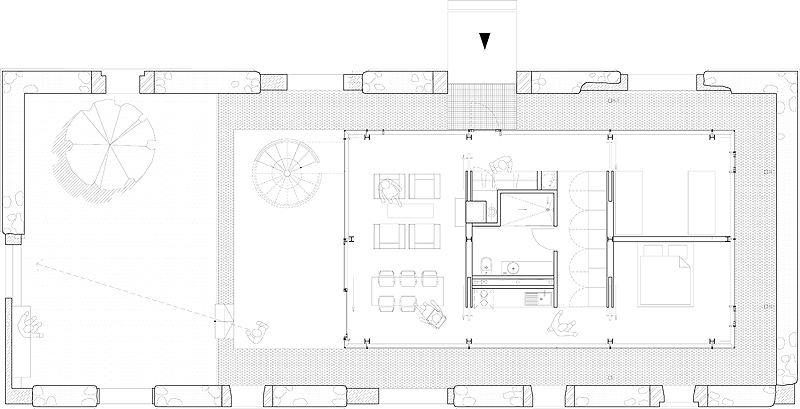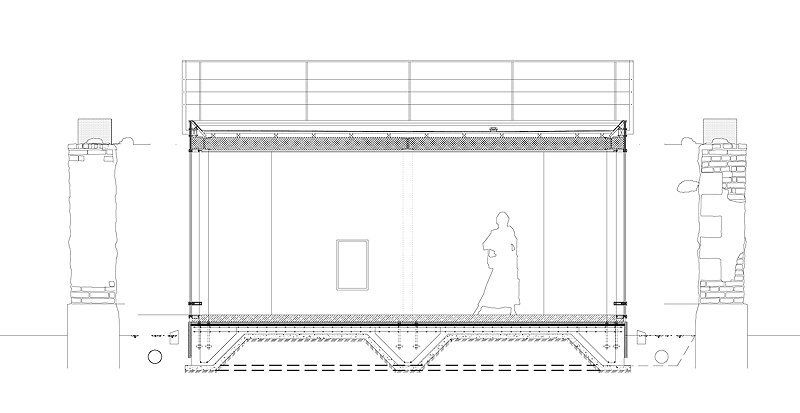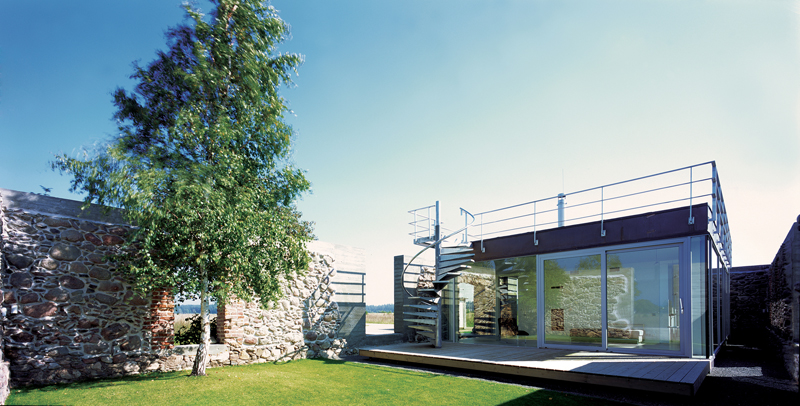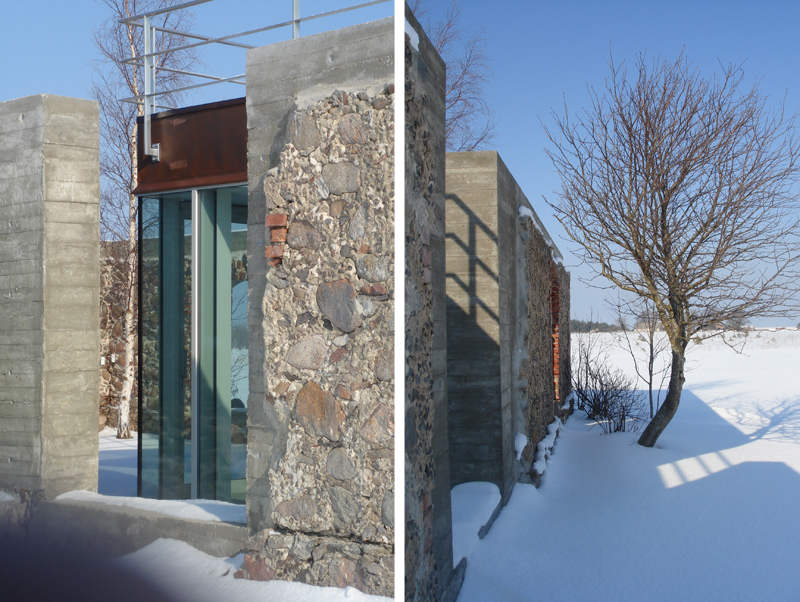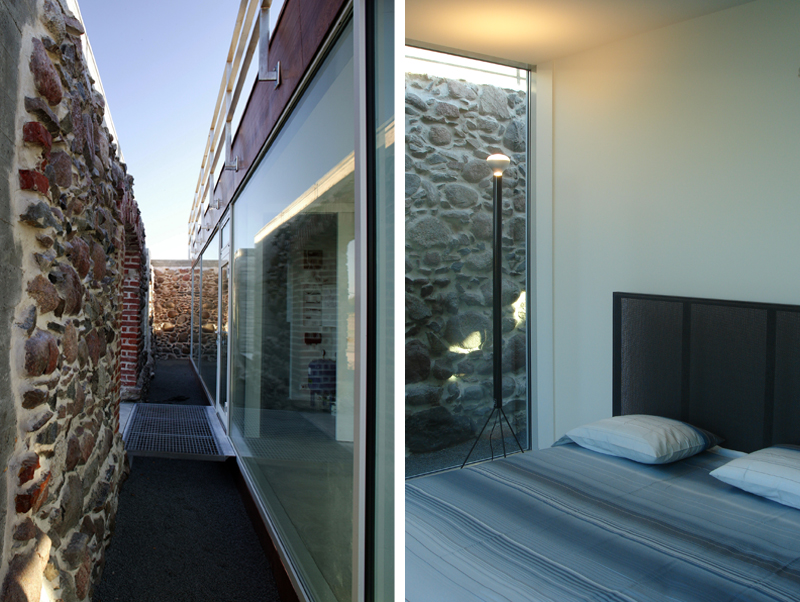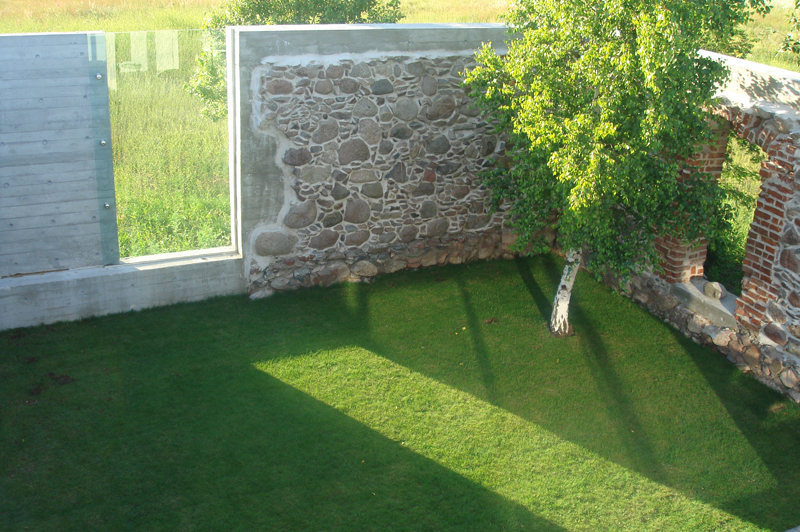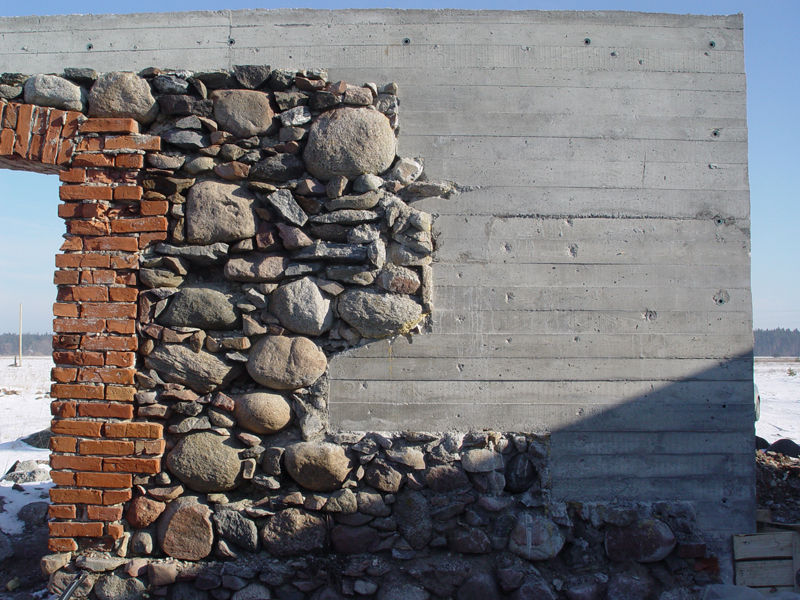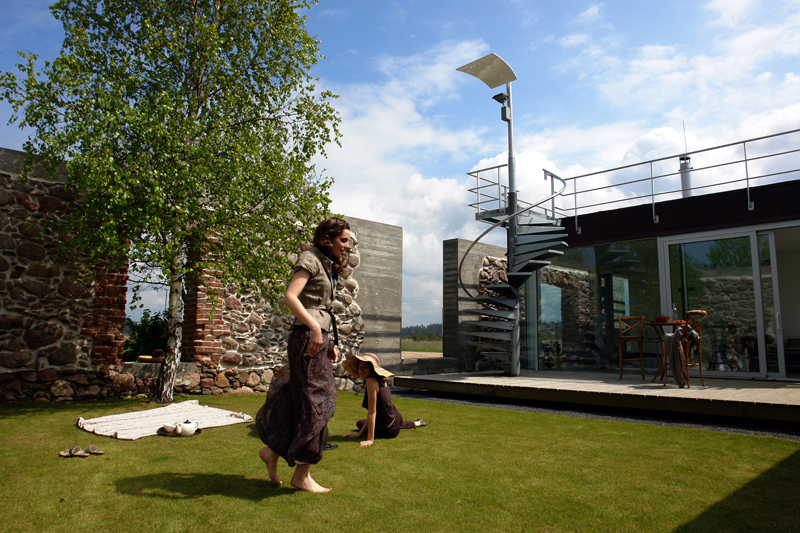 HOUSE OF RUINS
Location: Saka, Latvia
Architects: NRJA (Uldis Luksevics, Martins Osans)
Client: Una and Andris Vitolins
General Constructor: RBS Skals
Awards: Latvian Architecture Prize, Grand Prix (2006); Interior Digest Magazine, Best Technology Award (2006)
The House of Ruins is located in Latvia on the coast of the Baltic Sea. It is a new family house built inside the19th century ruins of a traditional Latvian barn. The architects here have used the idea of contrast where wind from the sea is opposed to the warmth of the family, and perfection of glass is set against rough surface of the old stone. The house provides both, modern life comfort and quietness of the nature. Organised in one level, it also contains a small courtyard and a spacious roof terrace for watching the sea and surrounding meadows.