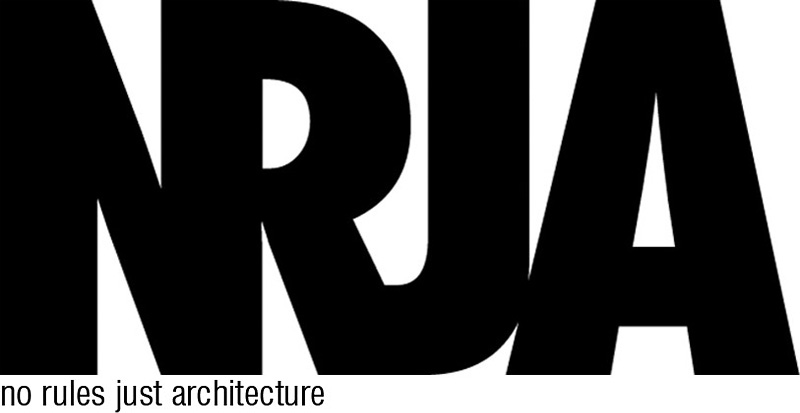 [bi'li:v]
LIVI SQUARE RECONSTRUCTION
competition - 3rd prize
Livi Square reconstruction proposal provides spatial structure improvements marking clear boundaries and developing recreational, educational and communicative function.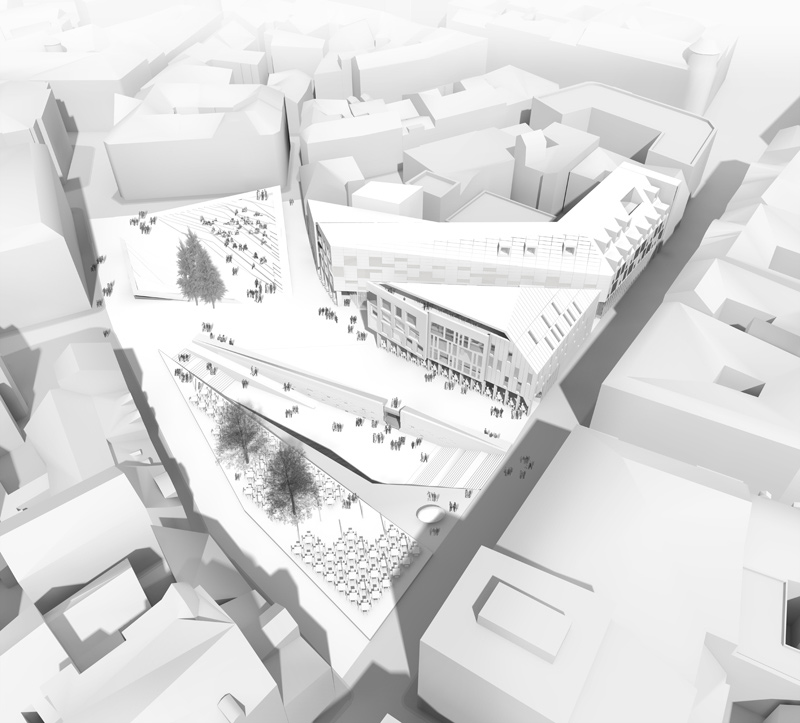 Existing situation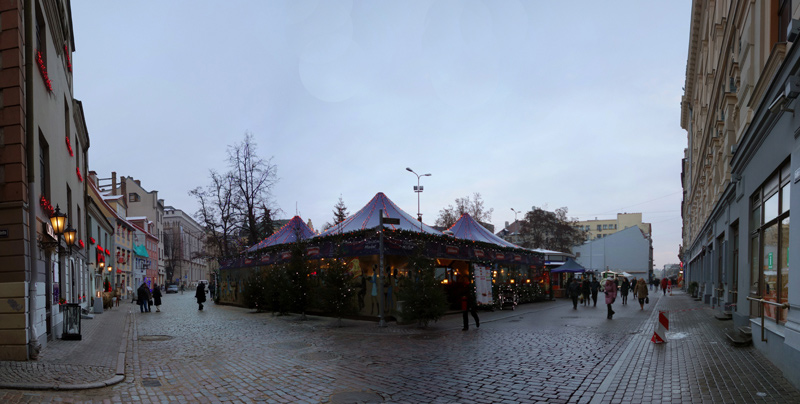 Planned square
The area between Meistaru Street and the Old Town museum space is planned as an elevated terrace for outdoor cafe tables under the tents in summer and Christmas fairs.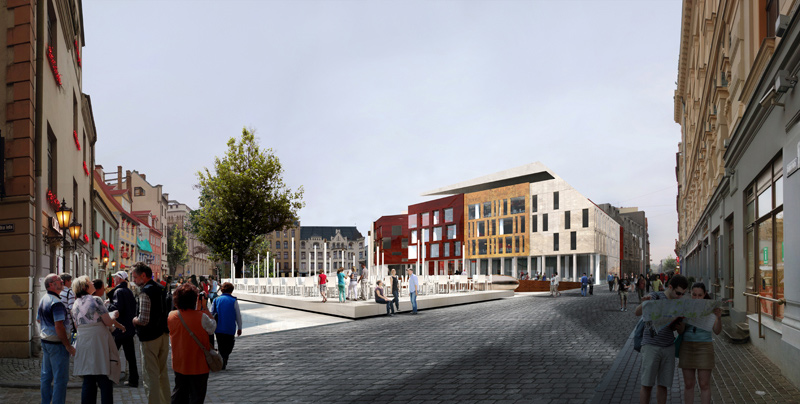 Reconstruction proposal envisages development of a new elongated, slightly curved square that would be fully consistent with the historic Old Town street network respecting main walking directions fixed over the years.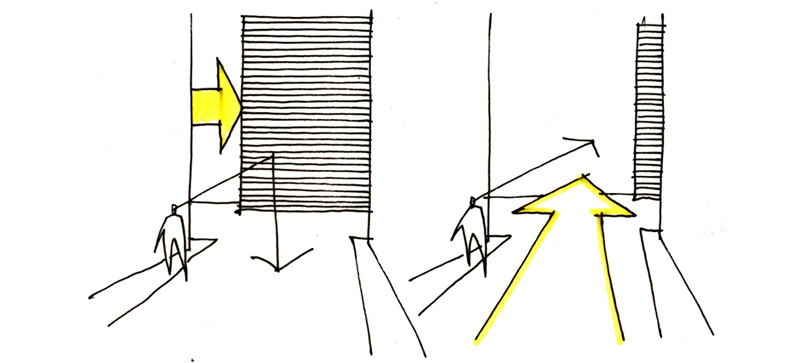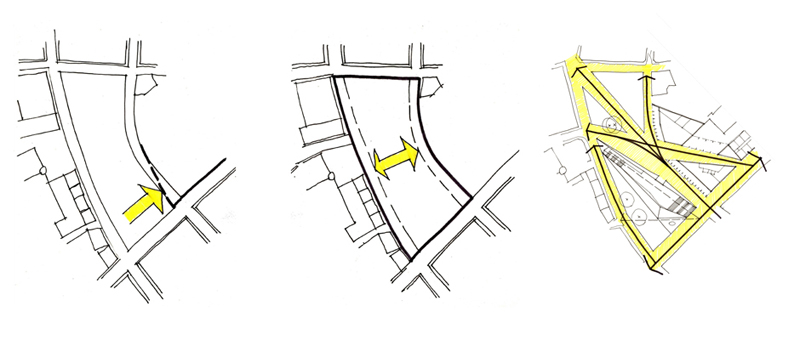 New volumes – hotel, restaurant, office space – correspond to the surrounding historical buildings in scale, character and proportions, also respecting traditional materials and historic brick graphic division (ceramic plates as a reference to clay tiles, stone plates, brick wall). Based on these prerequisites the new facades are planned using a single, different modified division planes.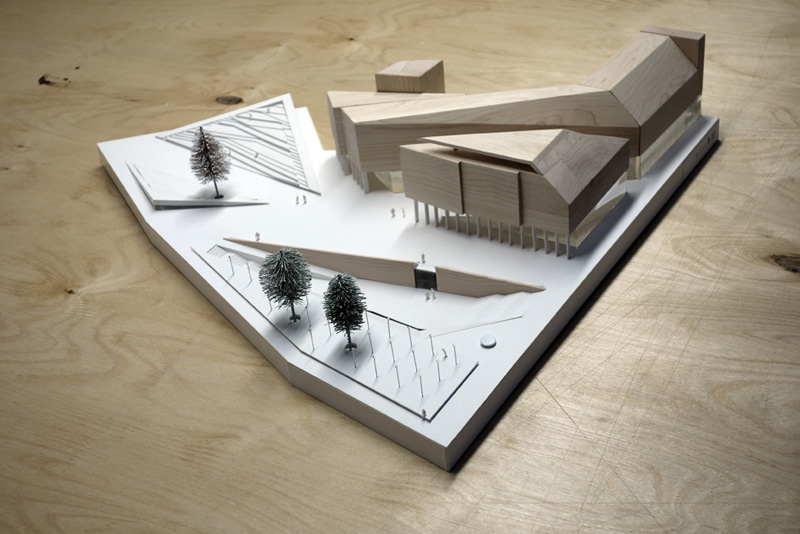 Kaļķu street view - planned Hotel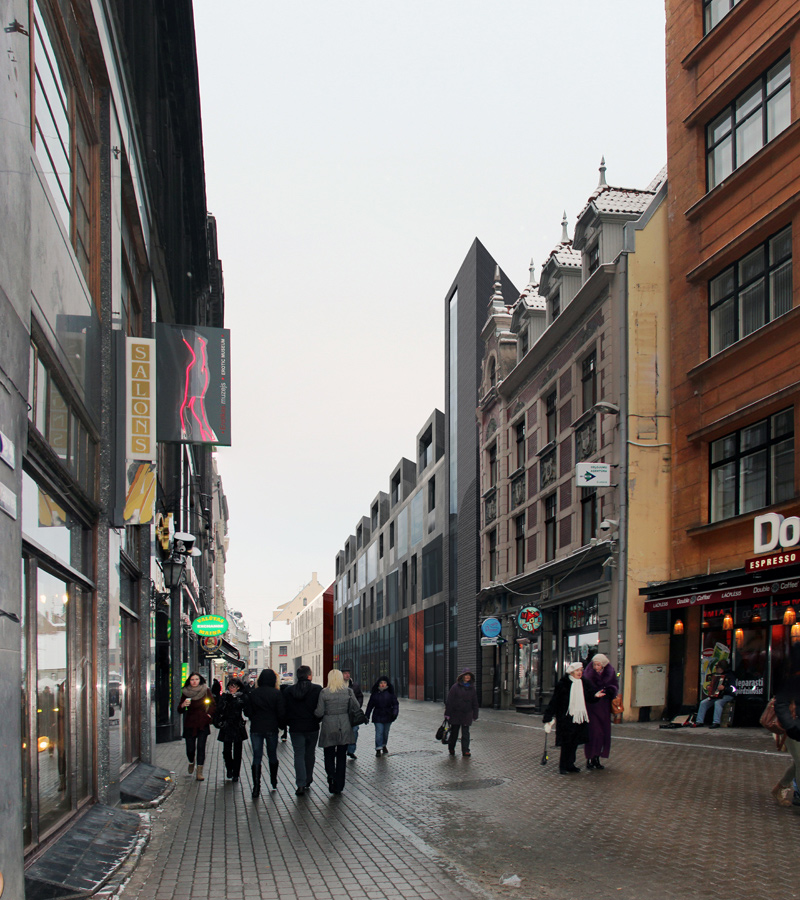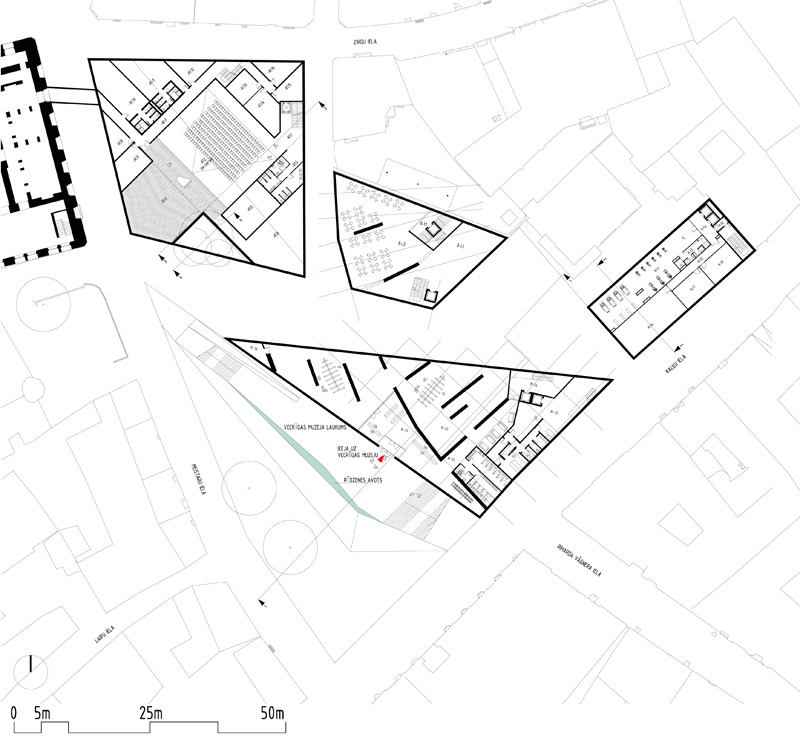 Hotel 1870 m2
Museum building 2630 m2
Office building 2654 m2
Underground Concert hall 1216 m2
Total building 8370 m2
Total Livi square area ​​5030 m2

Square development envisages a symbolic former river watercourse dig up, which would serve as a continuation of historical river - Rīdzenes stream and as an entrance to the Old Riga Museum. The water object is planned not only as a symbolic reminder of the former river, but also as a rain water collection pool.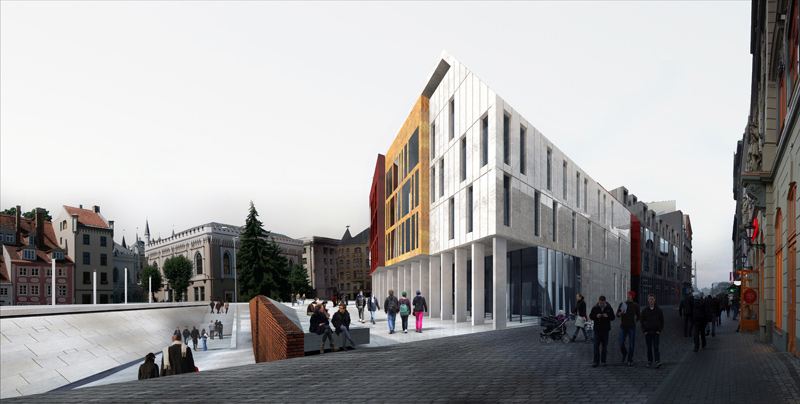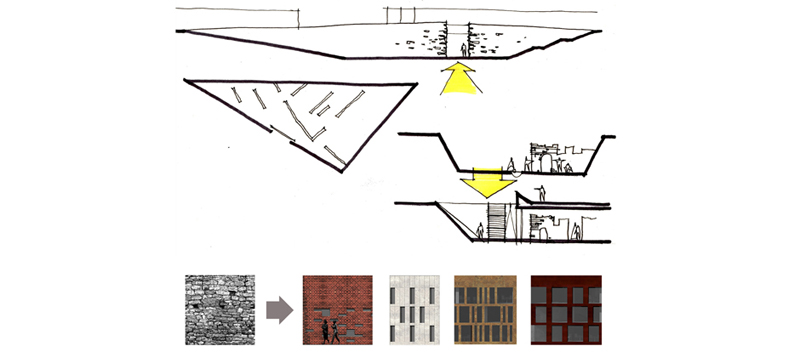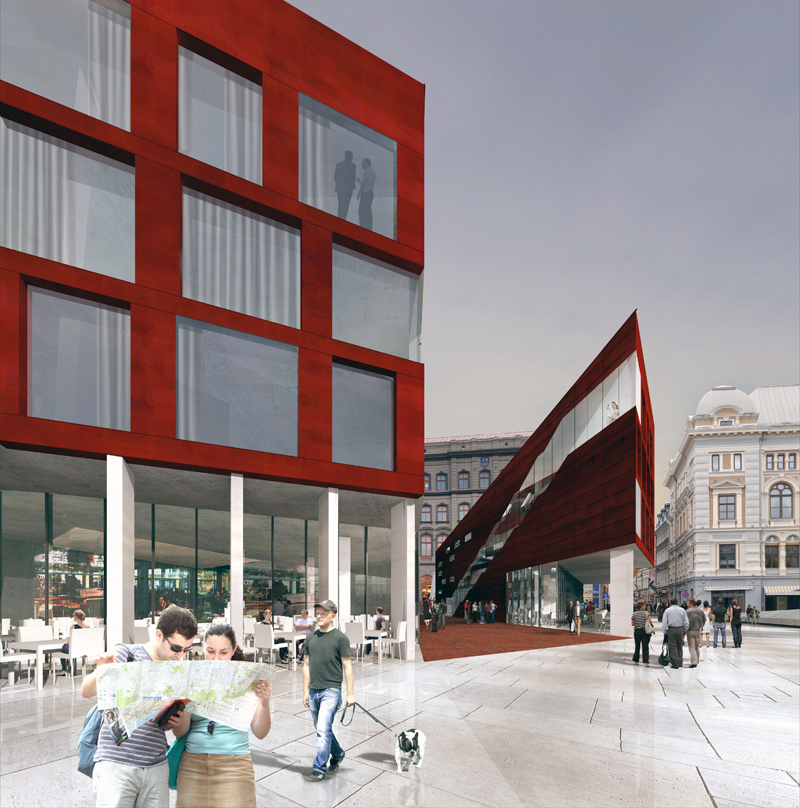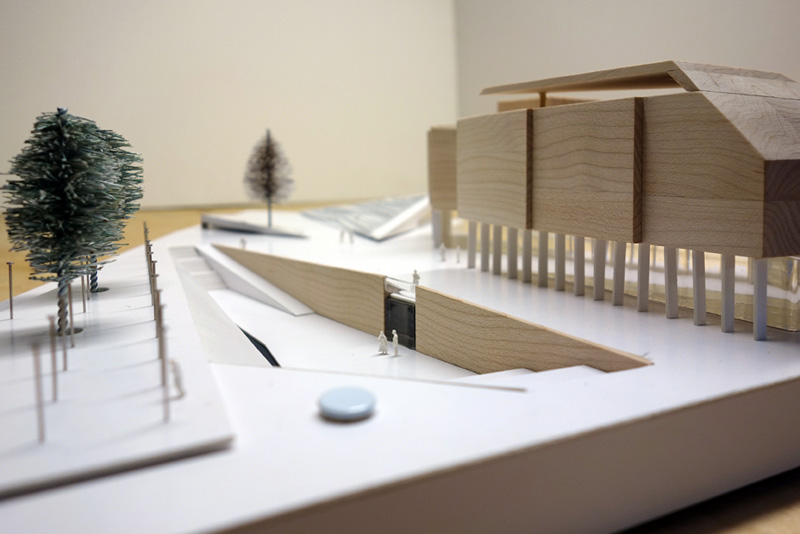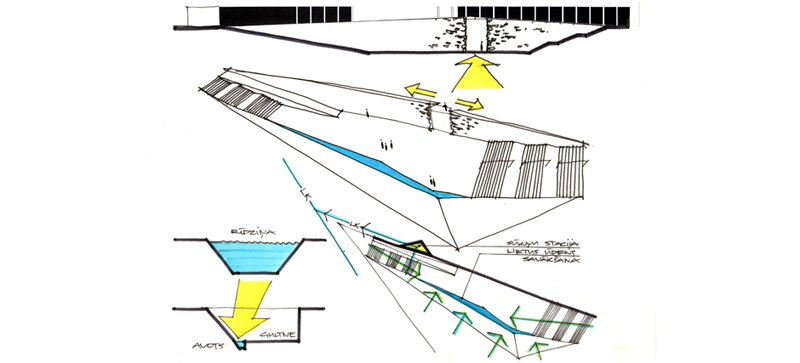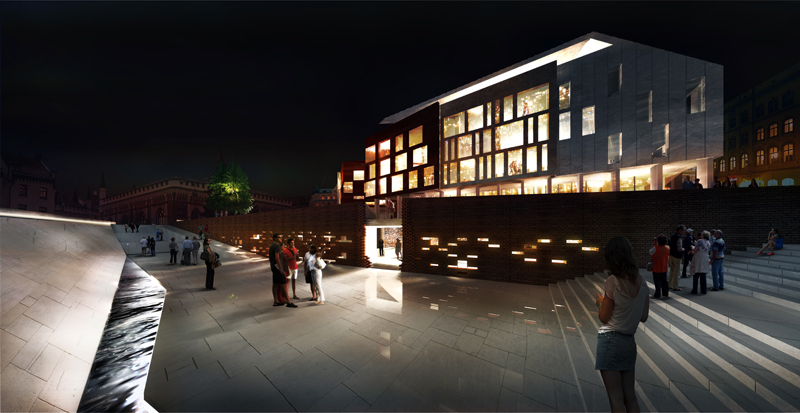 Elevated volumes on the North side of the square are planned for outdoor concert venues and everyday resting and meeting place.Beneath these elevated volumes is planned a new electro acoustic concert hall for 250 seats as well as artists\' space with a connection to the Great Guild Hall, solving the problem of lack of space for the artists in the Guild and expanding the repertoire possibilities.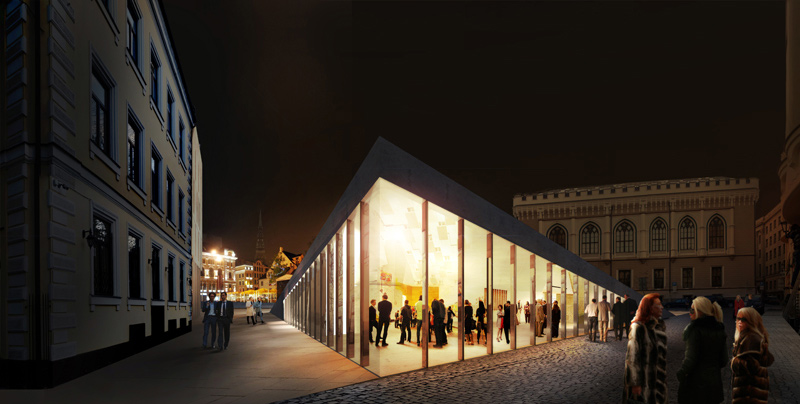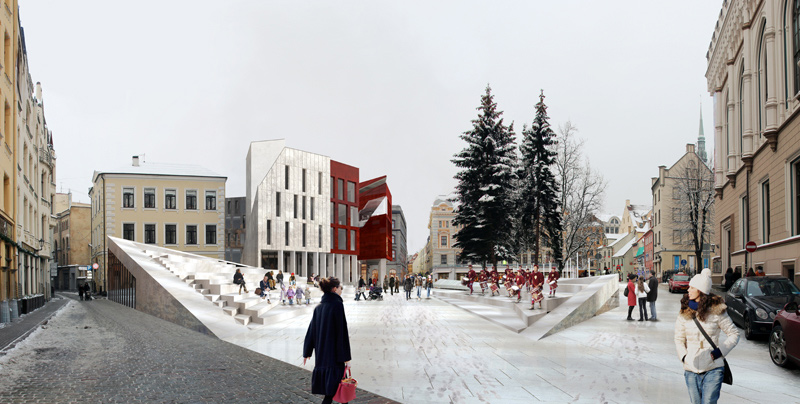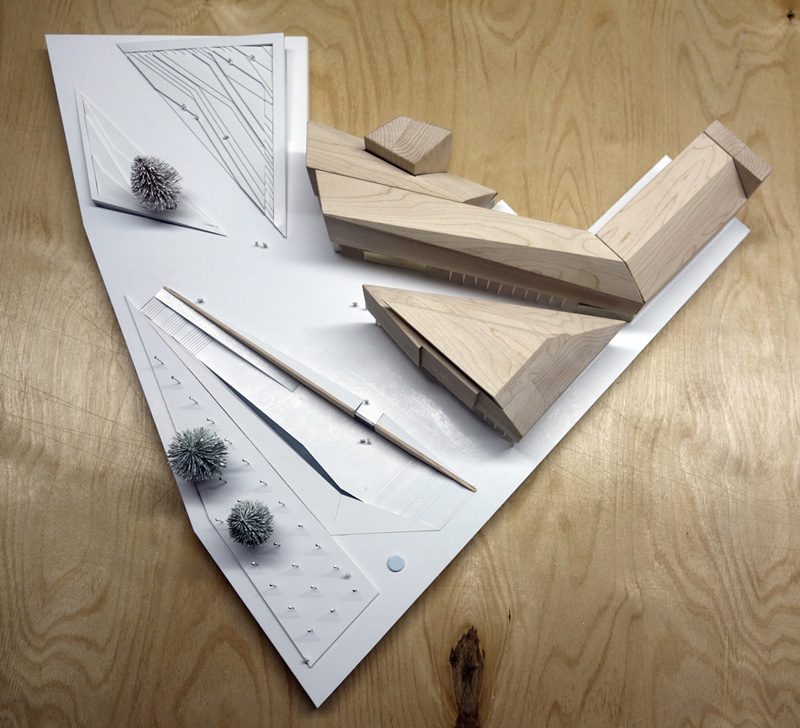 A4D

2013-01-17 11:19:48

http://www.a4d.lv/lv/projekti/livu-laukums-nrja/