KNI HOUSE
The 1st floor volume, fully open towards the courtyard, is framing a view to modest Latvian summers.
The driveway cuts through the elevated land plot and descends below the main ground floor volume ending up into a volume that becomes a cantilivered floor above.
Initially the client asked for a house that would resemble the villa of the main antagonist in the movie "The Girl with the Dragon Tattoo".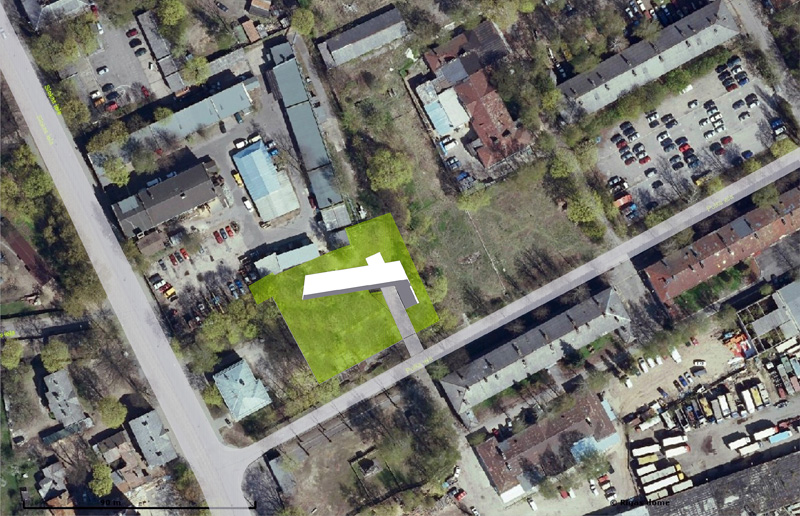 ENTRANCE VIEW/ DRIVEWAY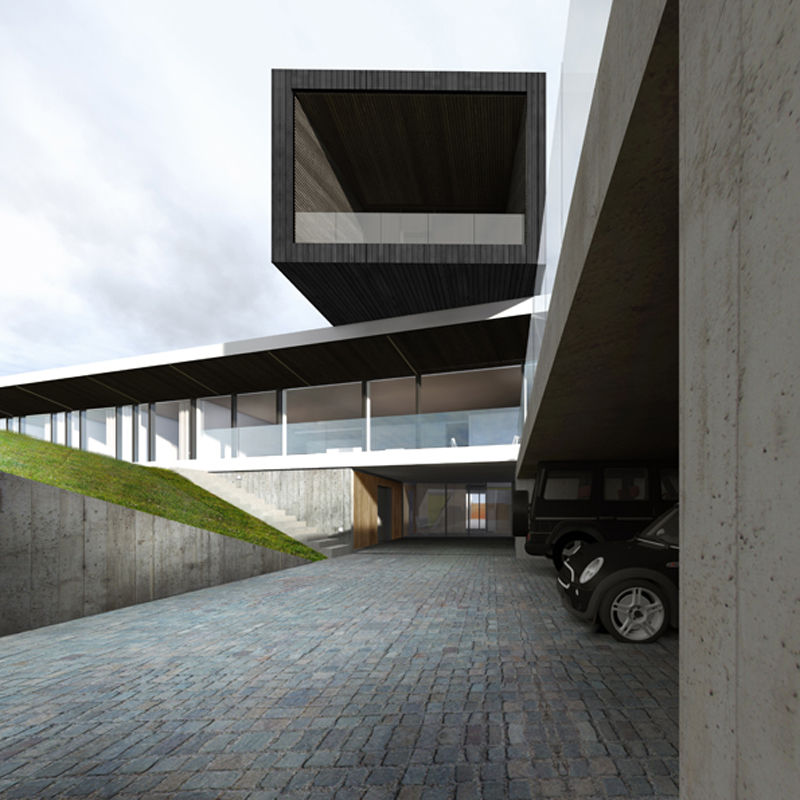 FACADE

GROUND LEVEL PLAN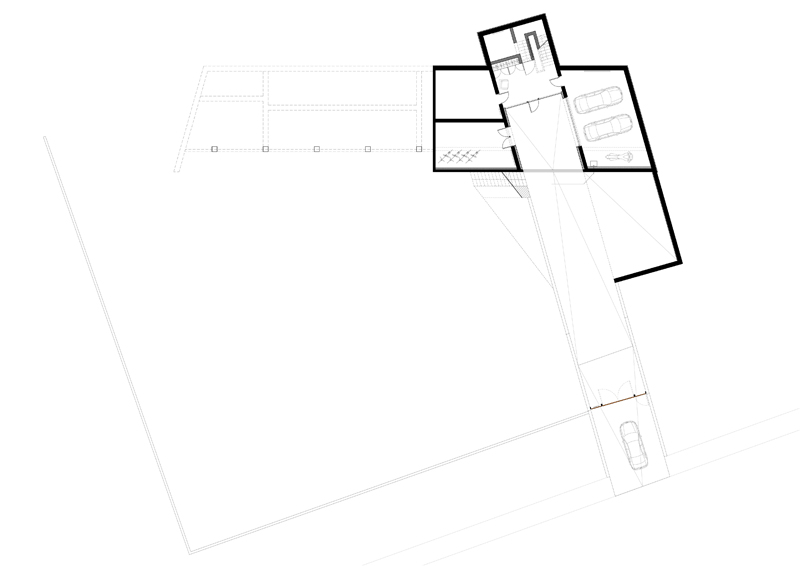 1ST LEVEL PLAN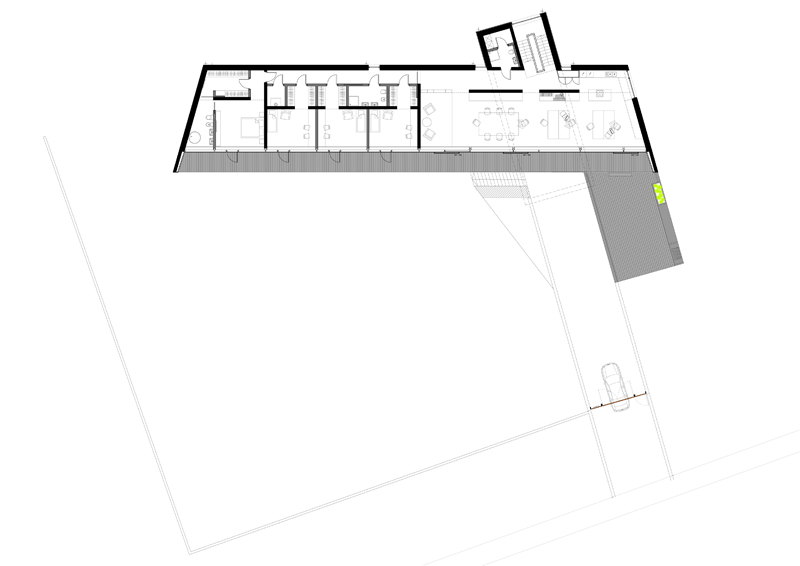 2ND LEVEL PLAN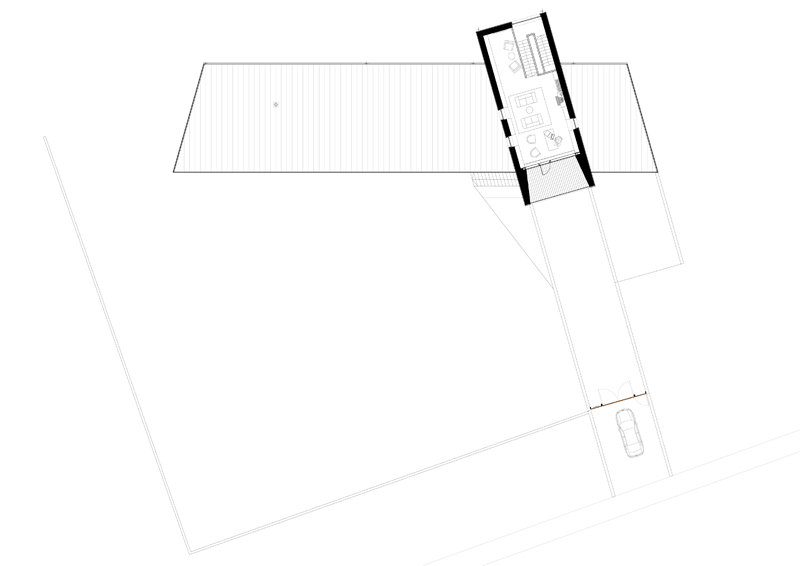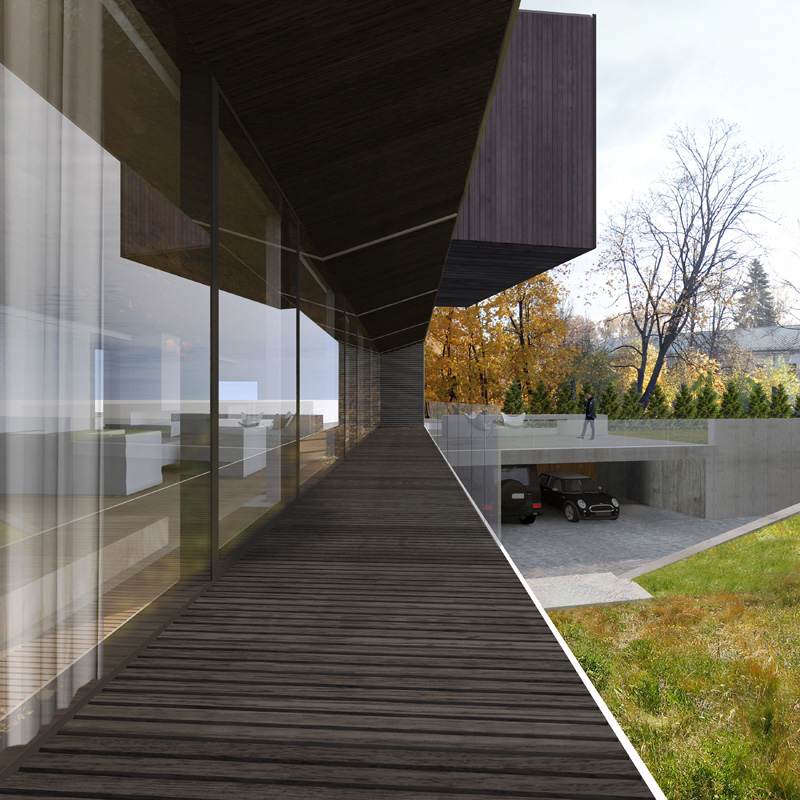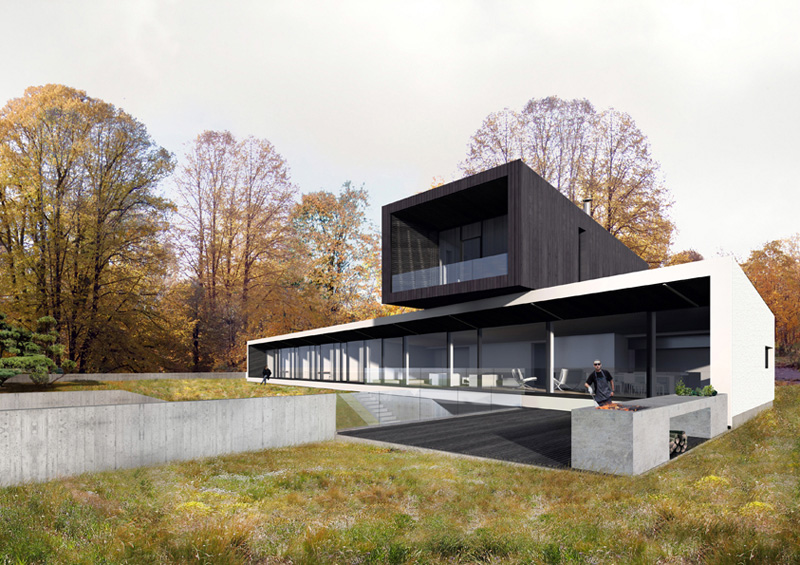 Building constructions, mechanical, electrical, and plumbing systems by IAG projekti