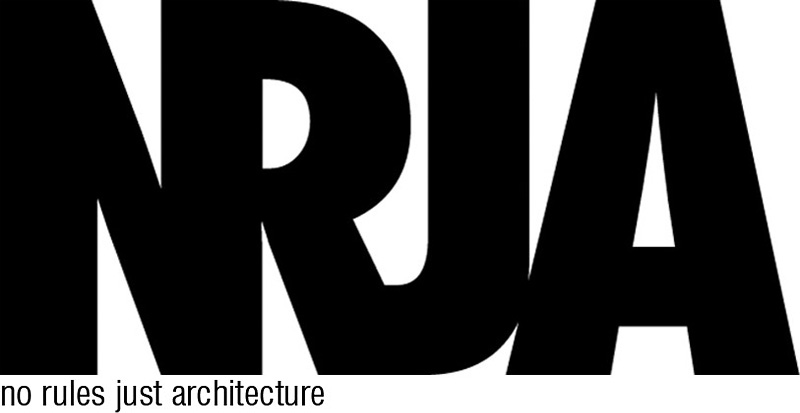 THE WINNING PROPOSAL FOR LOW-ENERGY OFFICE BUILDING IN

RIGA, MATROZU STREET

The building is planned as a low-energy office building with the specific heat level - 15 kWh/m2 per year, and primary energy provision - 102 kWh/m2 per year.

The building is planned as an office building including reception, a café, and conference rooms on the 1st floor, open plan office space on upper levels and a basement for car park and technical areas.

Covered atrium accommodates the extra daylight and natural ventilation option. On the 1st floor level in atrium green plants are planned, to produce oxygen and neutralize CO2, improving air quality and microclimate inside.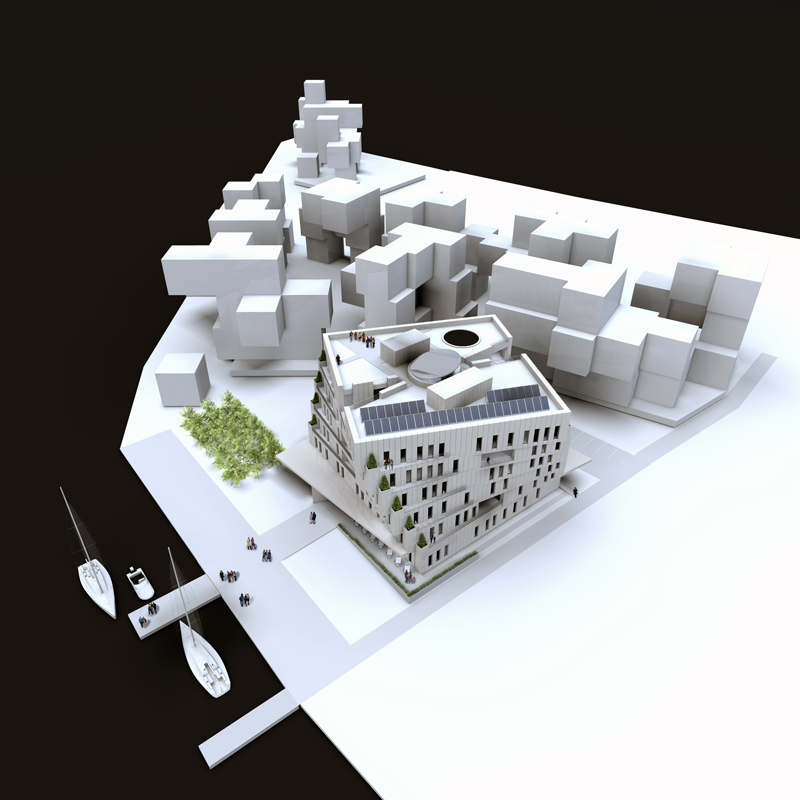 Constructive scheme
The building is planned as a six floor reinforced concrete frame structure with a basement floor partially lowered into the ground. The building floors are shifted / rotated relatively to one another, maintaining the central axis, creating small terraces in each floor.
Reinforced concrete columns support the building in the central part. Perimeter of the building consists of Keraterm bearing block walls, which are based on an existing slab below. Rigidity of the building provides 2 concrete stairwells.
Outdoor terraces are planned on each floor for recreation and additional office space illumination.
On the roof is planned a viewing terrace and space for technical equipment solar panels on the South side (for water heating), and rainwater collector for technical purposes and plant watering.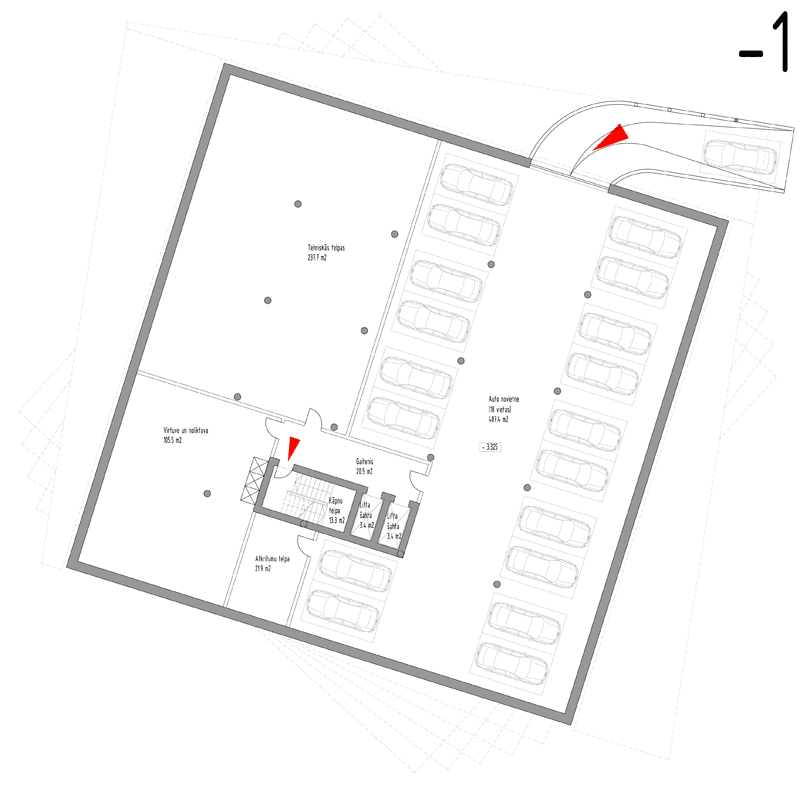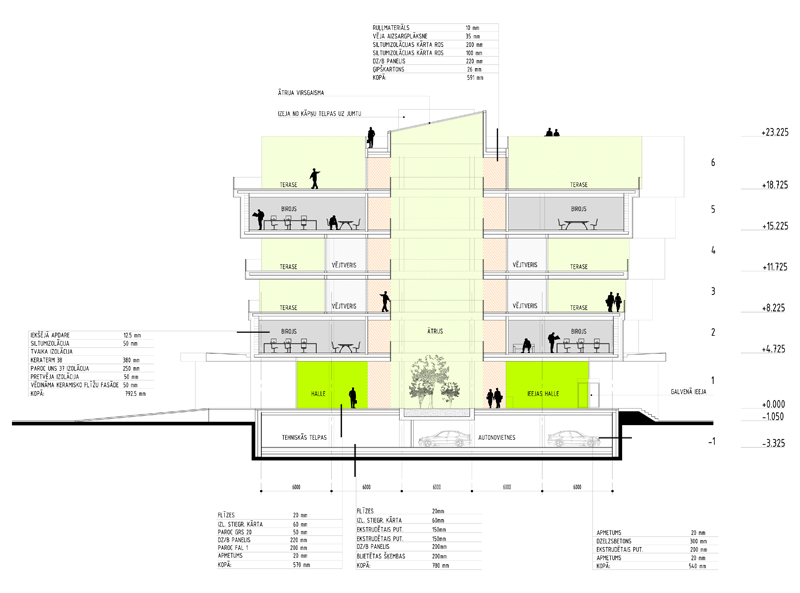 To ensure the required thermal standards the following is planned:
External walls:
ventilated ceramic facade - 70mm
wind insulation - 50mm
insulating layer Paroc UNS37 - 250mm
Keraterm 38 blocks - 380mm
steam / condensation film
insulating layer - 50mm
plasterboard - 13mm
Roof:
rubberized bitumen roof covering in 2 layers - 10mm
wind shielding - 35mm
insulating layer Paroc ROS - 200mm
insulating layer Paroc ROS - 100mm
reinforced concrete slab - 220mm
suspended ceiling - 50mm
2 layers of plasterboard - 26mm
Window area of ​​the facades is 30% of the total facade area (3 layers of glass in wooden frame (U value 0.8W / (m2 K)).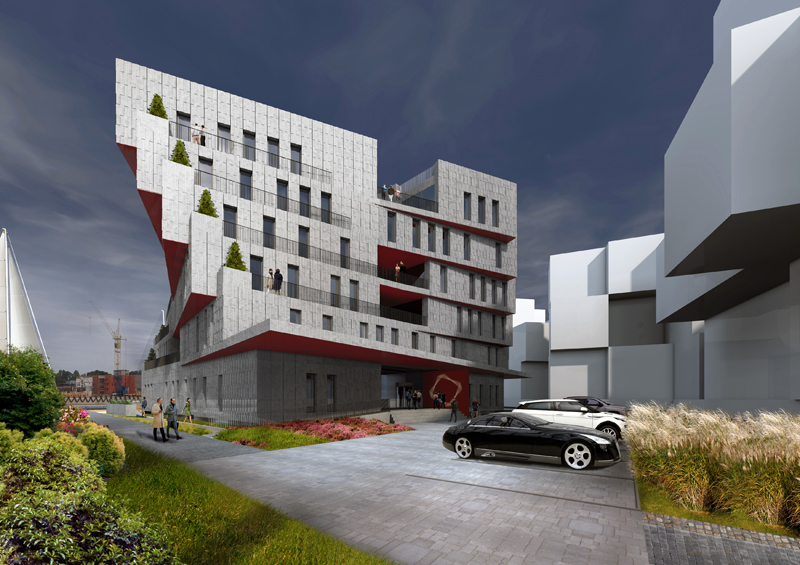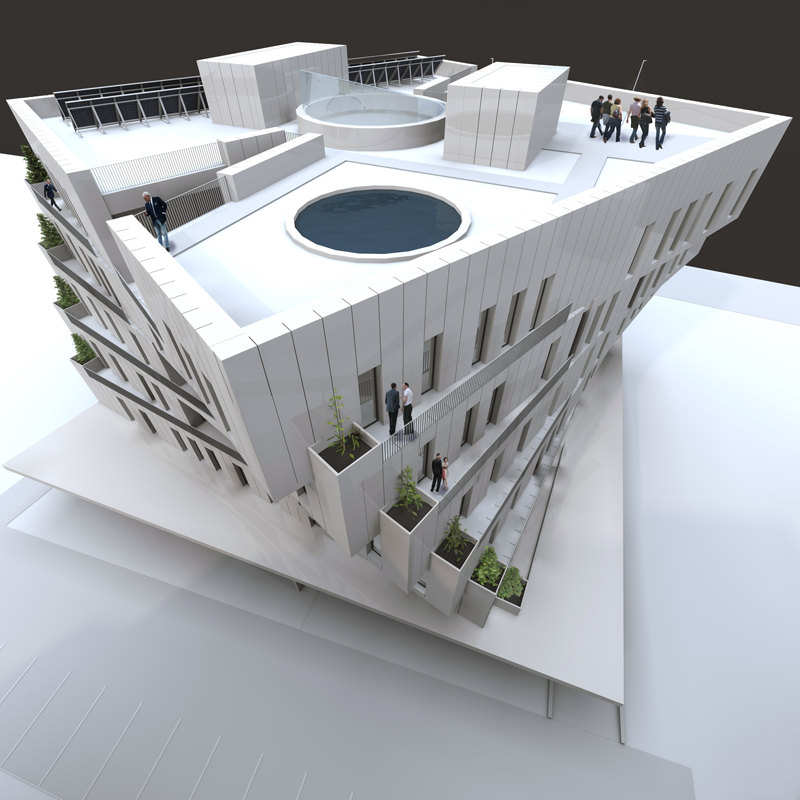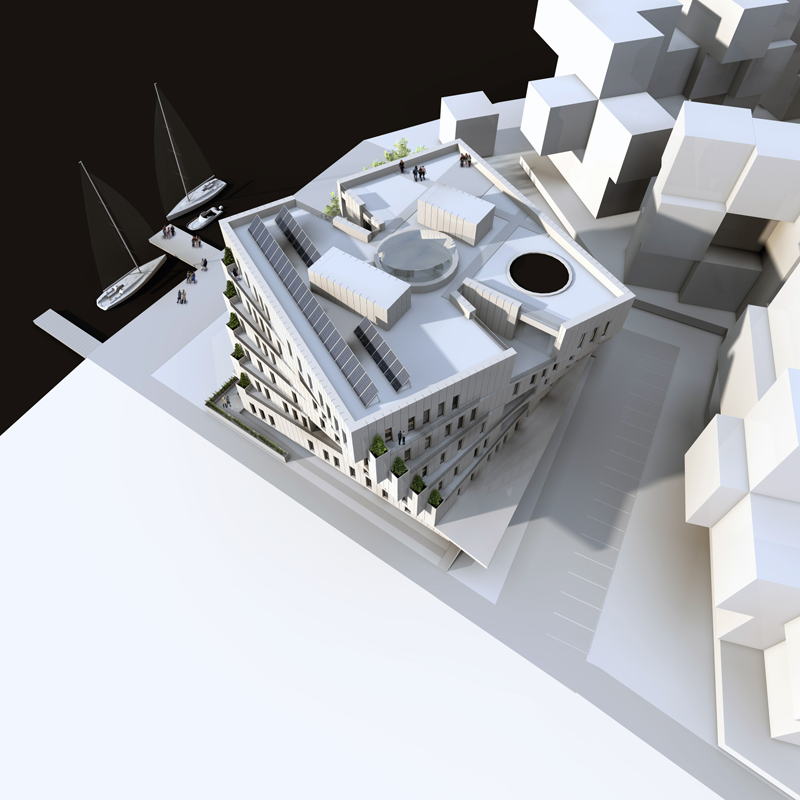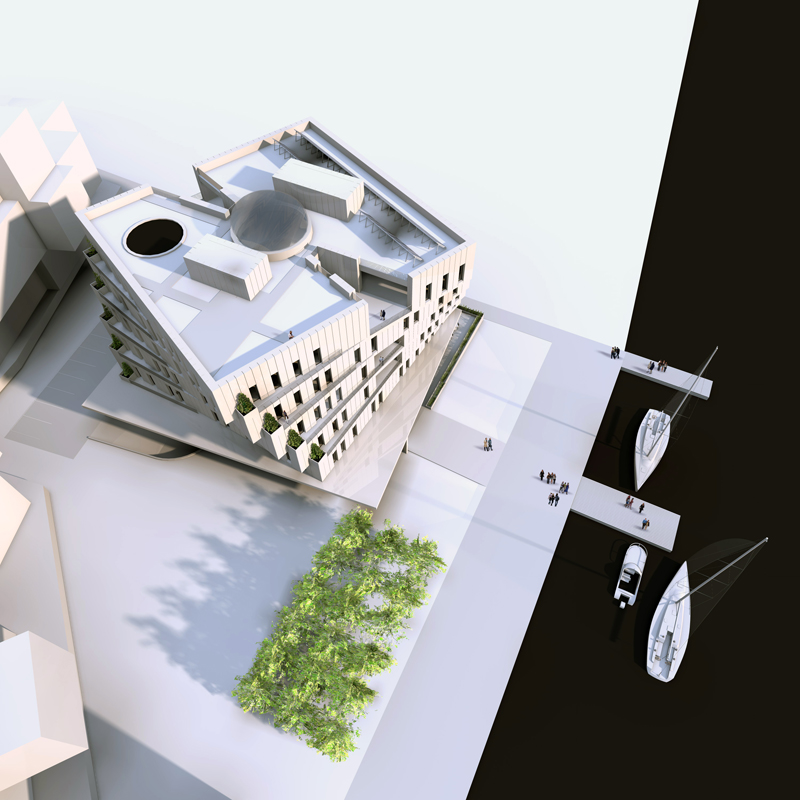 The plot area 4170.00 sqm
The planned building intensity 145.5%
The buildings total area 5408.10 sqm
Number of cars in underground parking 18
Estimated number of floors 6

SEE ALSO:
JUST GREEN