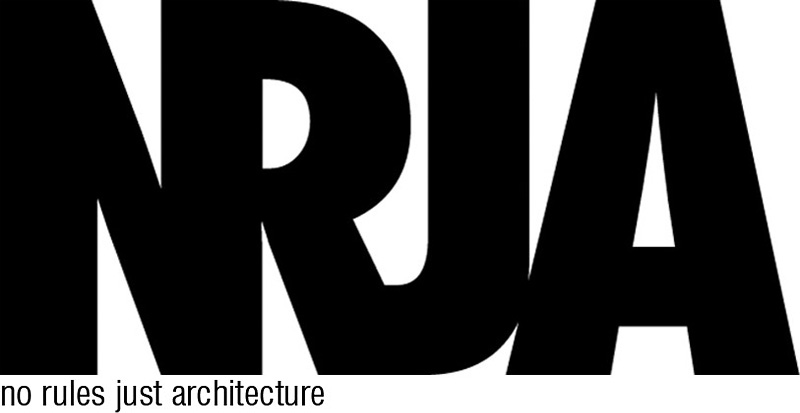 RECONSTRUCTION CONCEPT OF WOODEN BUILDING COMPLEX
in Daugavgrīvas Street 9/11, Riga
Right next to currently running construction site of Z- Towers multifunctional complex in Riga, Daugavgrīvas Street 9, there is a group of 5 historic wooden buildings, expected to be reconstructed and operate as a whole complex together with Z Towers.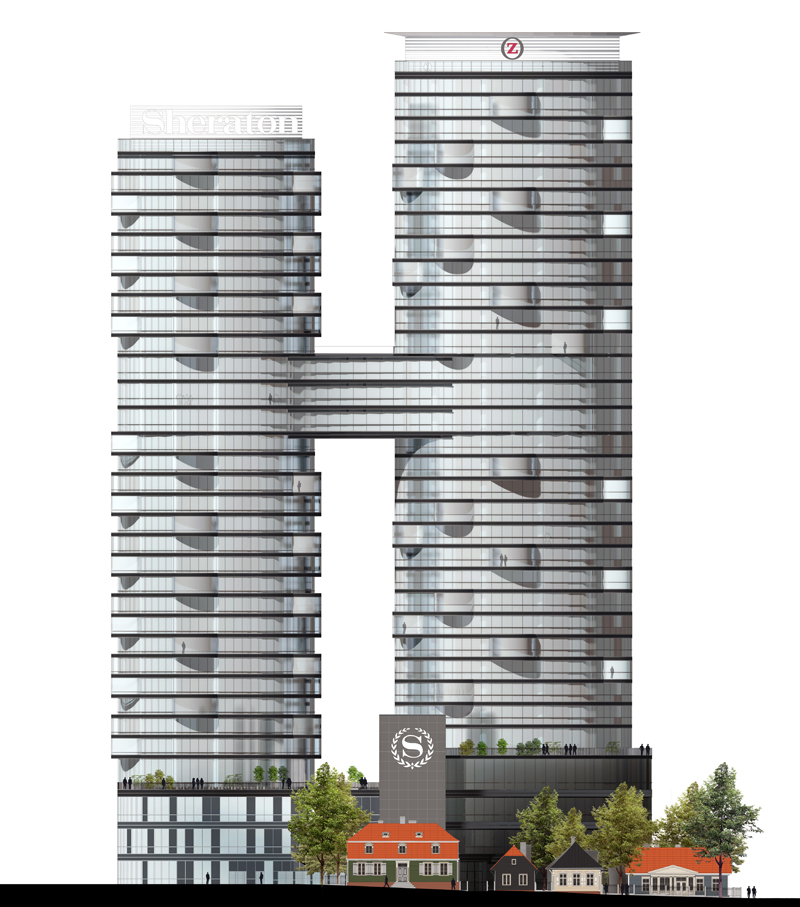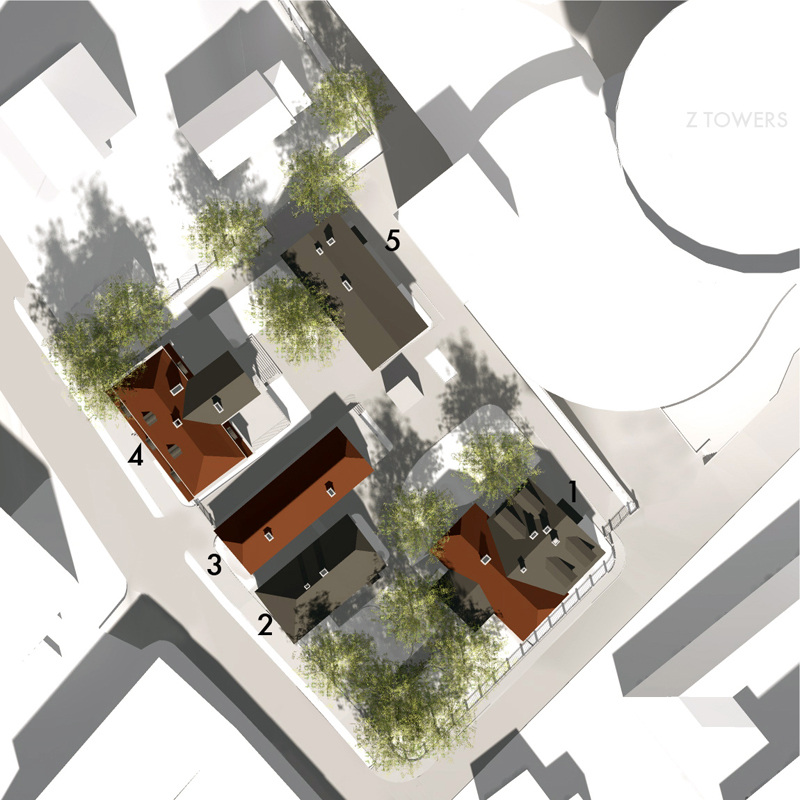 Z-TOWERS WOODEN HOUSES
1. SKILTER`S HOUSE / FRENCH RESTAURANT
2. VASARNIEKU HOUSE / ITALIAN SHOP
3. BARN / BAR
4. SREDER`S HOUSE / ITALIAN RESTAURANT
5. BALOZU HOUSE / BAKERY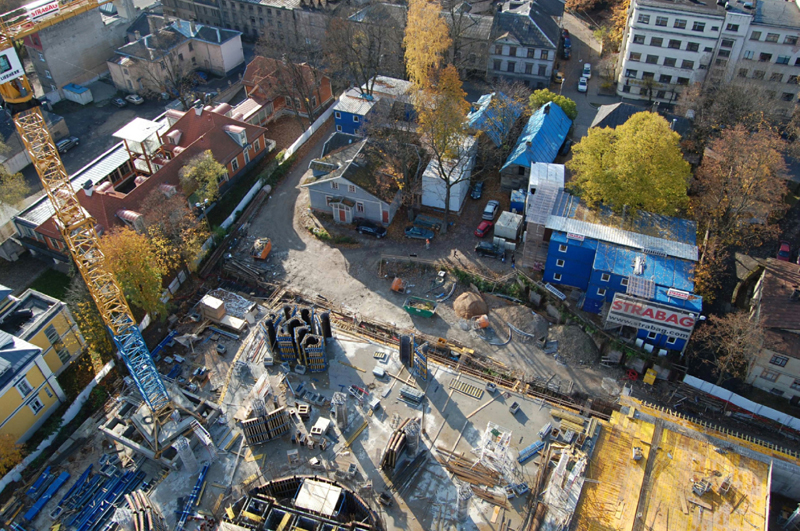 Existing situation/ construction of Z-Towers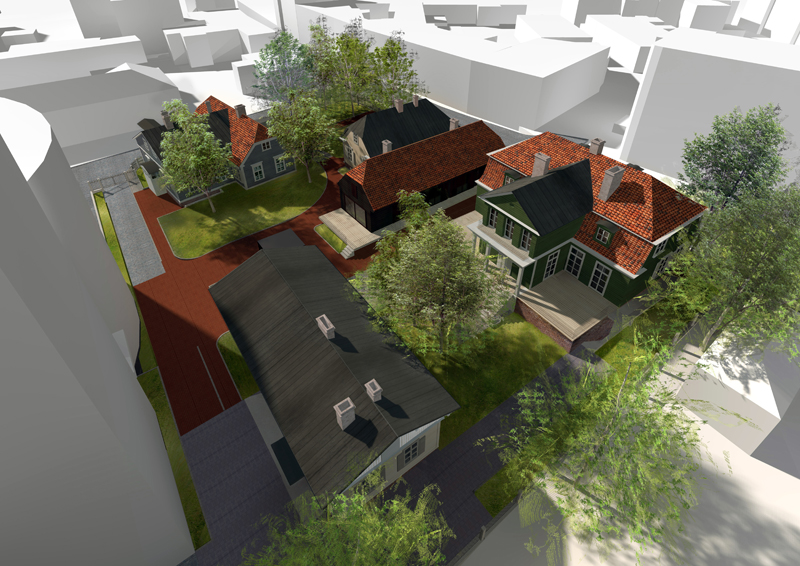 Aerial view/ reconstruction concept of wooden building complex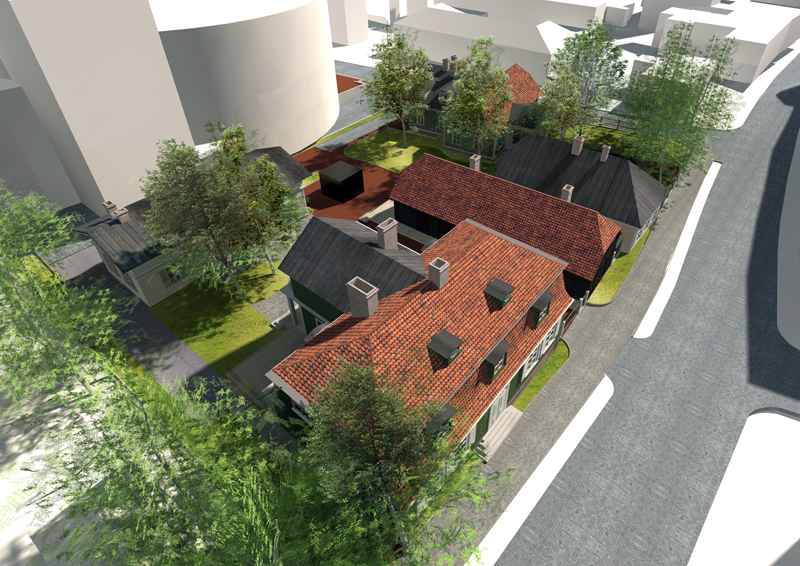 Daugavgrivas street facade

Z-Towers complex within one site tackle the actual issue of Pardaugava and Kipsala concerning coexistence of the new and the historic housing. Modern architecture background with its scale and contemporary materials allows standing out the one-storey wooden buildings of previous centuries - the building structure and site greenery. Interaction between the new building and the historical complex also provides various functions that complement and support each other – the multistorey towers places offices, hotel and underground parking, while the restored wooden houses acquire public access to French and Italian restaurants, bar, delicatessen shop, bakery and a common open courtyard.

The historic wooden building complex in Daugavgrīvas Street 9/11 is included within the national architectural monument No. 6607 - "The residential and outhouse building complex". The conjoined historic plots are perceived as a common area – a courtyard, which allows hotel guests, office workers and neighbourhood residents to enjoy more intimacy in their daily life. Territory is also planned to be used for culture-related activities, while the atmosphere and historic succession of Skilter`s house placing the French restaurant will confirm historical ownership and art retrospective of the sculptor Gustav Skilter.
NRJA project in collaboration with architectural office "Arhitektes Lienes Griezītes studija"