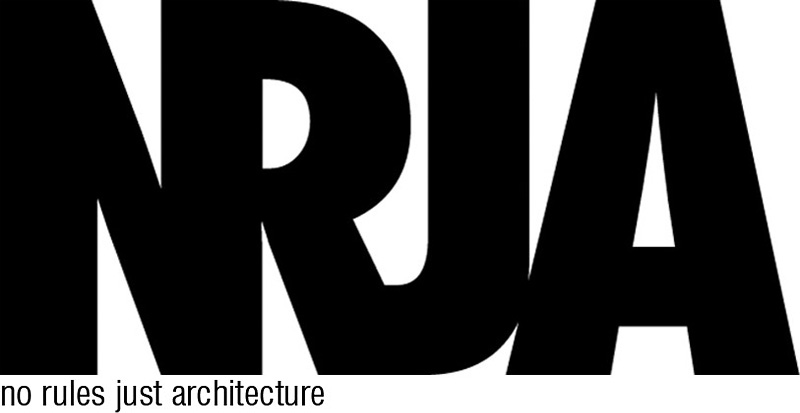 NRJA goes to WILD WILD EAST
WHAT?
Exhibition in Hamburg, Germany organized by AIT (European architecture magazine).
WHEN?
September 17, 2009 - October 29, 2009
Wild, wild East Central European architectural magazines are extremely shortsighted or extremely farsighted. The architectural middle ground is not their thing.Either the magazines acknowledge Western, Southern or Northern-European buildings or the interest is directed at the far East or North America all together. The obvious projects located just east of Berlin are unfortunately often blinded out in the architectural expert publicity. With the exhibition "Wild, wild East" exhibition we want to close a gap – at least for a short period. This work show presents realised projects by young Eastern-European architects under 40 years of age. This ought to prove that high-quality buildings are realised between misunderstood international style, socialist construction industry functionalism and copycatted western avant-garde – unfortunately almost unheeded by the European professional media. The exhibition is opened by Professor Krunow Iwanisin, a born Croat who presently teaches architectural theory in Barcelona. In addition to the Croatian architects 3LHD and Njric architecti, the exhibition features projects by A69 from Prague as well as buildings by Medusa groupe from Poland, BPD-Gruppe 6 from Ukraine or studiobeta from Georgia. The exhibition attaches great value to presenting not visions but realised quality architecture, which asserts itself in Russian boom towns next to mere investor projects as well as buildings in regions located in the wake of the past real estate boom.During the vernissage Peter Kuczia, a Polish architect working for niederberhaus & partner, will explain his point of view regarding the architectural development inEastern Europe.
WHERE?
AIT-Architektursalon
Bei den Mühren 70
D - 20457 Hamburg
Fon: +49 (0)40 / 7070 898-15
Fon: +49 (0)40 / 7070 898-20
www.ait-architektursalon.de