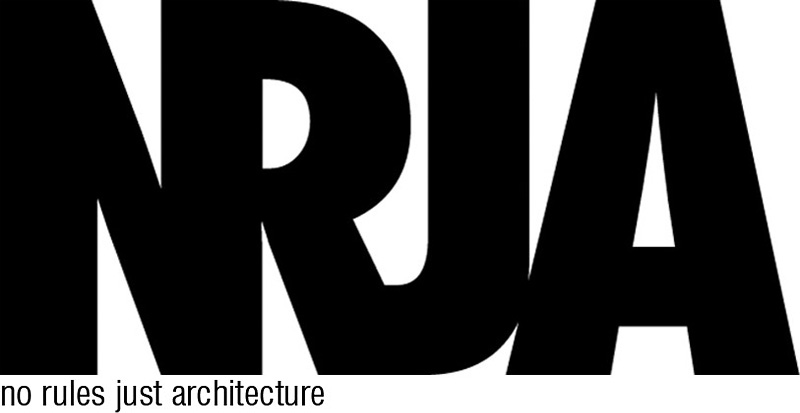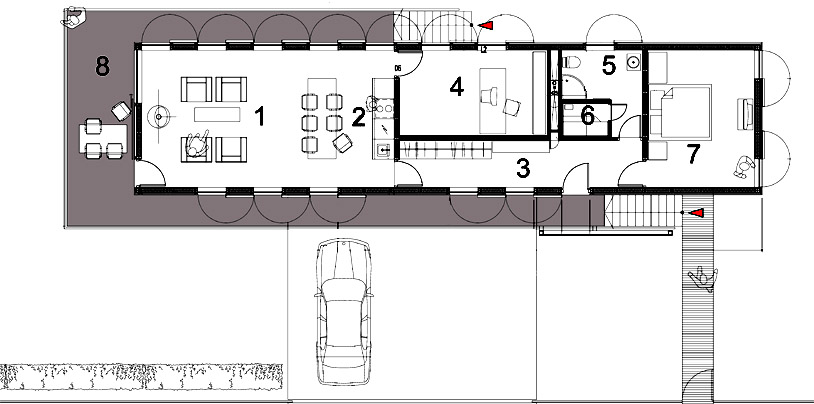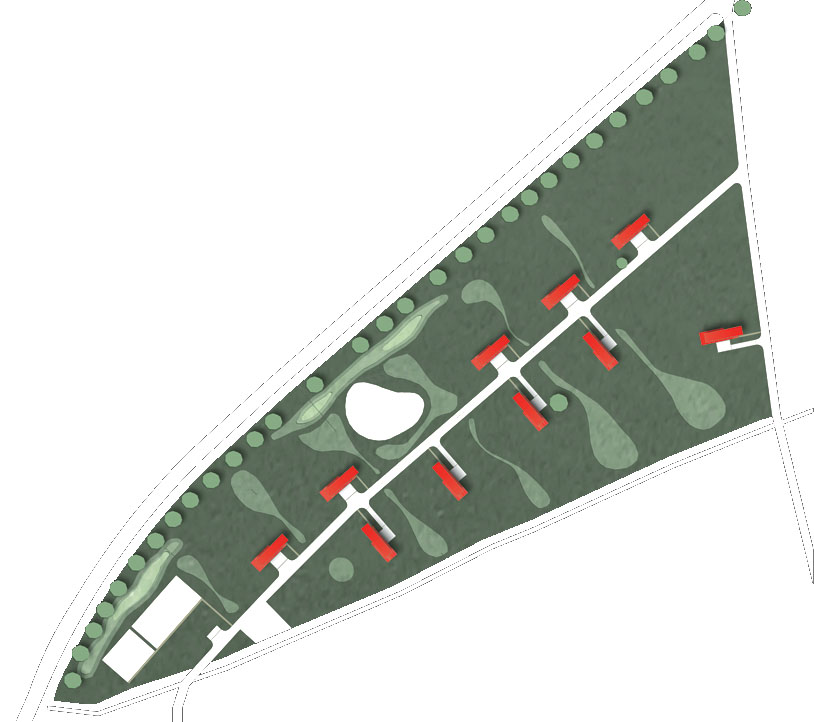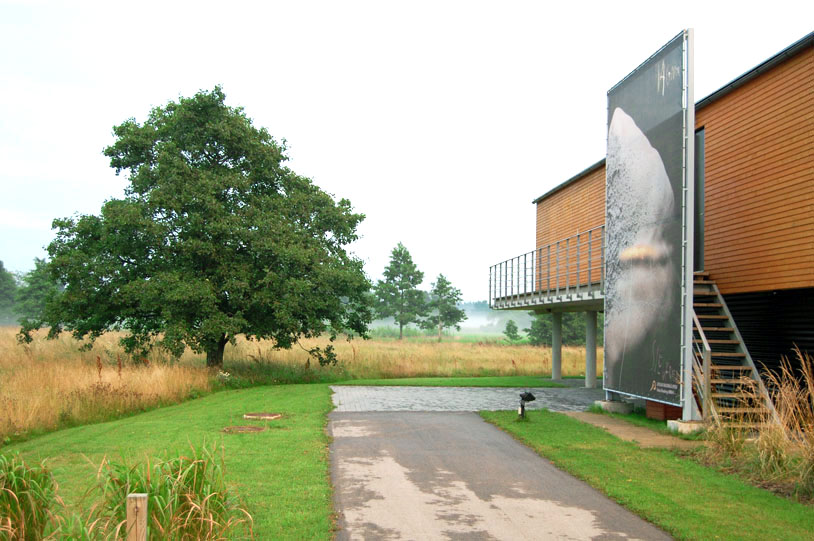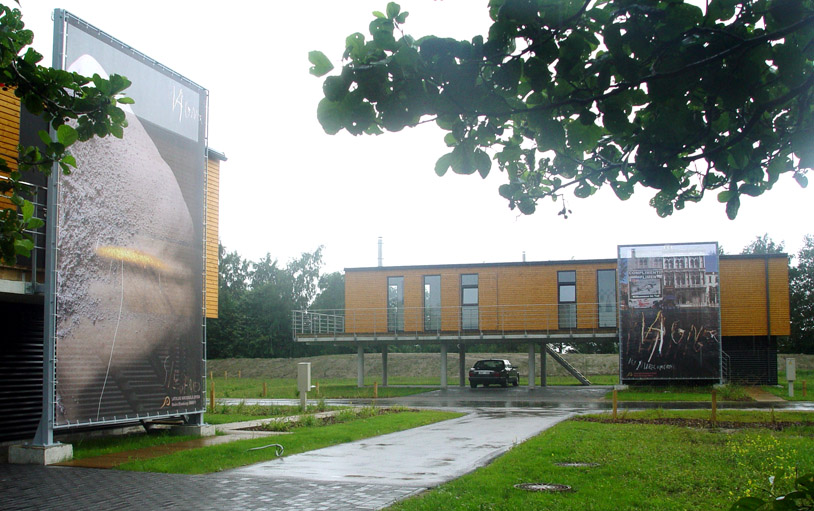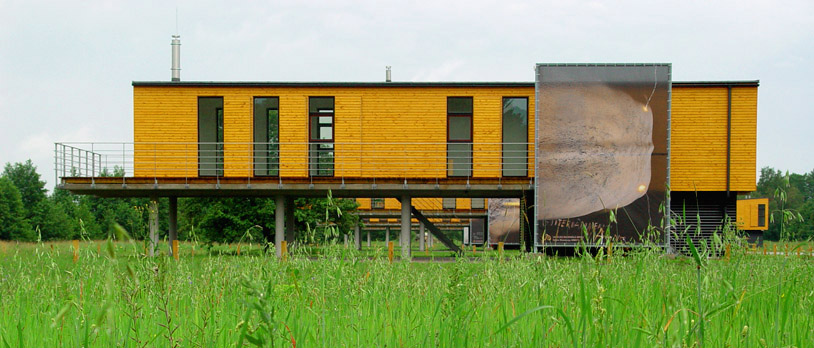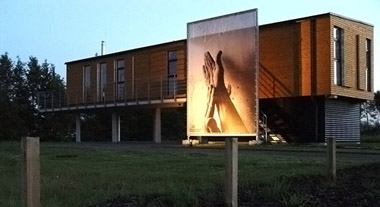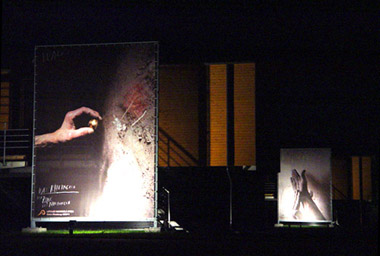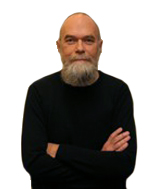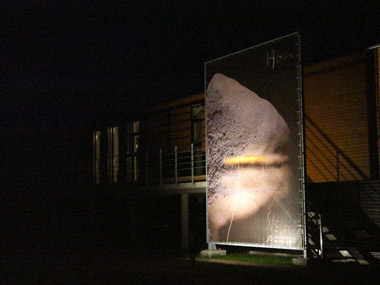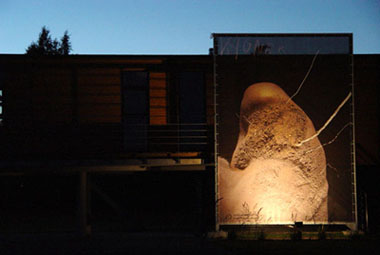 Location: Saka, Latvia
Architects: NRJA (Uldis Luksevics)
Client: Aldas Valks
www.livedifferent.eu
General Constructor: RBS Skals
Object: 10 weekend houses
Size: 10x 107 sqm2
Year: 2006
On the coast of the Baltic Sea in Latvia in a little-inhabited place, 10 modern weekend houses with the name of Makonu brivdienas ( holidays of clouds ) were built.
200 km from the capital of Latvia, Riga, 5 km from the yacht port Pavilosta, 300 m from a steep coast of the Baltic Sea.
These houses are on concrete pillars, with a heated concrete floor, floor-to-ceiling windows, terraces being situated at 3 sides of the house, and wooden shutters – the building can be locked completely, having closed all its shutters and having transformed it into a wooden box.
The houses have common communications, tennis and beach volleyball areas, a fish pond.
A distinctive sign of each of the buildings is a 6x4m "sail" with images covering entries.


The author of the images – artist
Ilmārs Blumbergs
– created visions based on the theme of the Ring of the Nibelung by Richard Wagner
(Richard Wagner DER RING DES NIBELUNGEN).
It is a cycle consisting of 4 operas – Das Rheingold, Die Walkure, Siegfried, Gotterdammerung, which the Latvian National Opera is to put on the stage with the participation of Bergen International Festival Festspillene.
In that way the modern architecture is united with the modern open-air art far from vanity – in the territory where on the average 3 persons per km2 lives.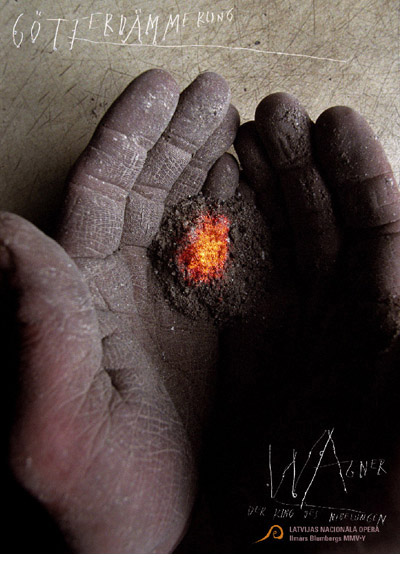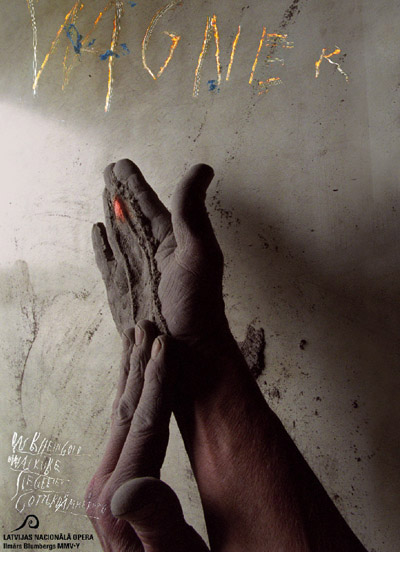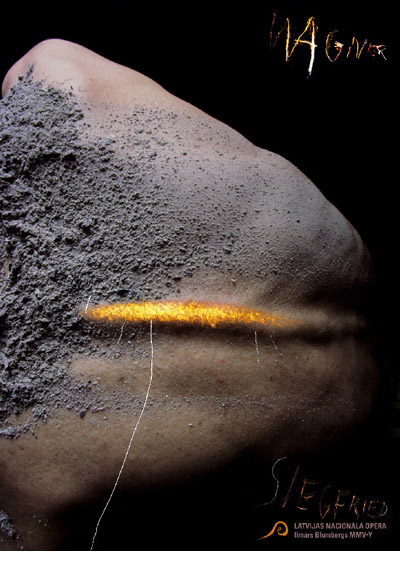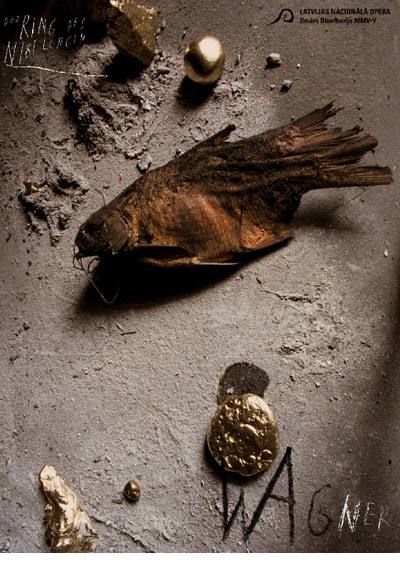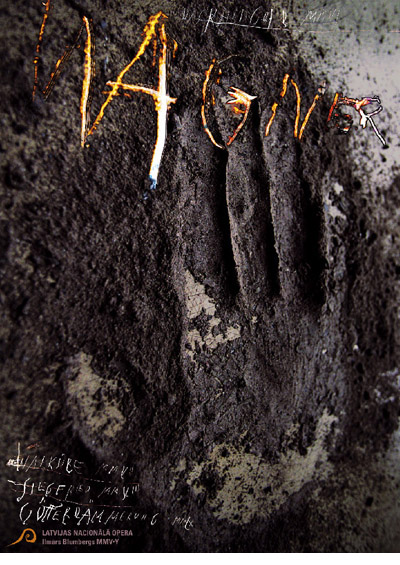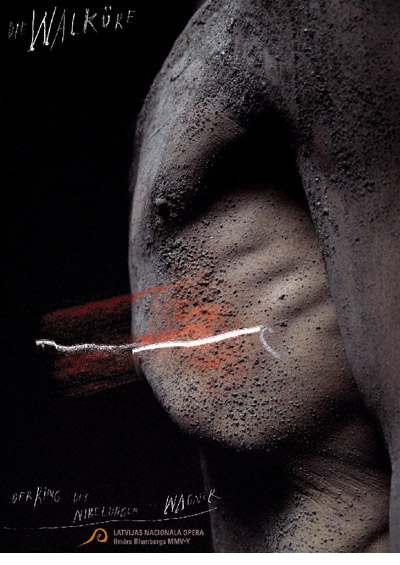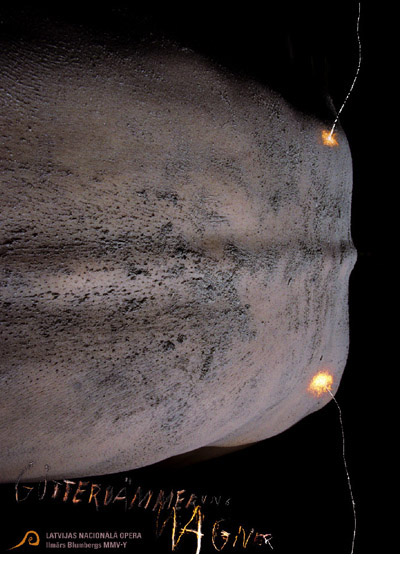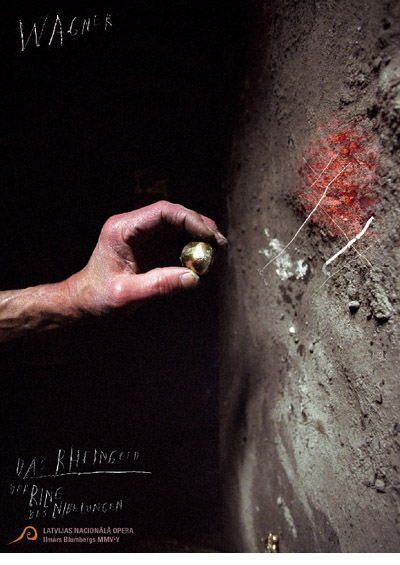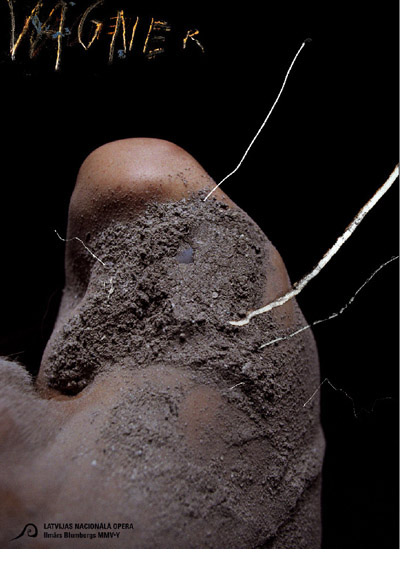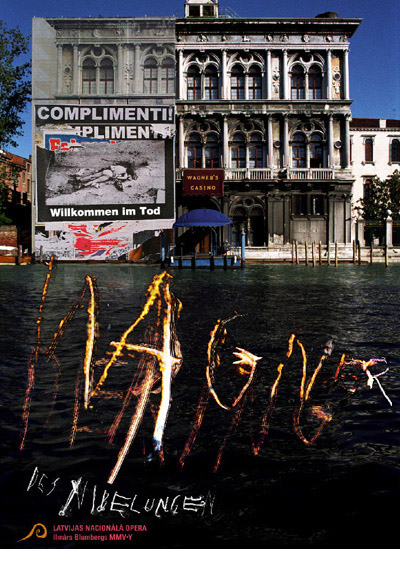 DžONS

2009-03-08 16:53:19

sludinājumu serviss??

DZIESMU SVETKU ROBOT

2009-03-03 17:30:40

saki ko gribi, bet plakatu taipfeisu autors diezgan uzskatami ir aiznemies no SS