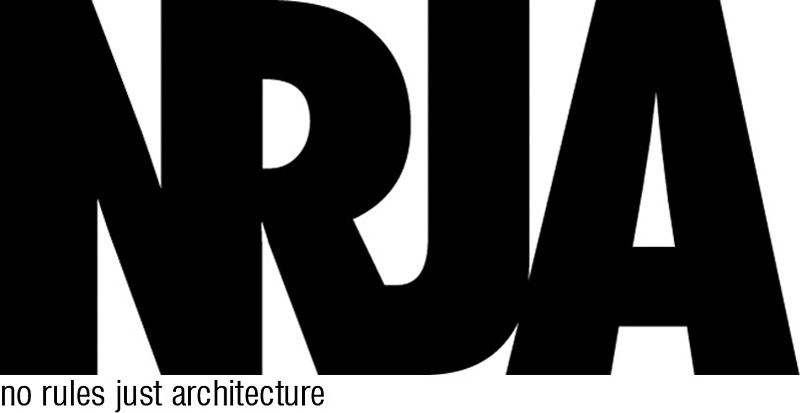 BOBBEL*: BRATISLAVA CITY BATHS
The City of Bratislava and the Metropolitan Institute of Bratislava have called for propositions in an architectural competition to restore the original function of the Grössling Bath and complete it with new forms of cultural-community activities and thus open the space to the public.
The proposed conception envisages opening up the historical building of Grössling bathhouse to the city by merging it with the public square on the Northern side. A new accessible entrance is created on the basement level by sloping down the front park. The existing trees and their root systems are preserved, forming a patterned space of landscaped "green bubbles". This avoids interference with the historical facade, while ensuring an entrance that complies with contemporary requirements.
The principle of openness, permeability and informal space is continued all throughout BOBBEL's territory with the use of various "bubbles" to signify the main activity of an area. Circular parasols, open-type showers, self-service lockers, green islands of seating, hot stone circles and various pools are sprinkled within the orthogonal structure of the bathhouse. A clear boundary between the old and the new is created by juxtaposing the rigid, orthogonal existing volumes with new, informal, permeable additions.
*bubble (n.), early 14th century, from Middle Dutch bobble, root word for the Slovak bublina: small vesicle of water, figurative use in reference to anything lacking firmness, permanence or clear boundaries.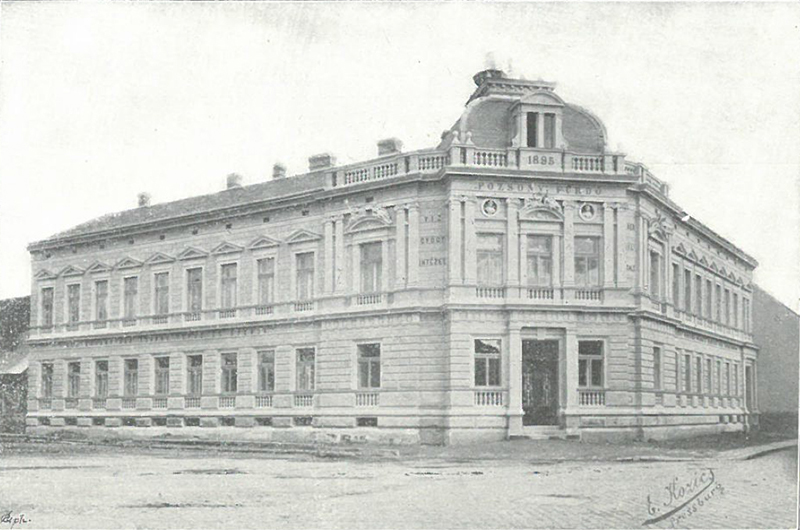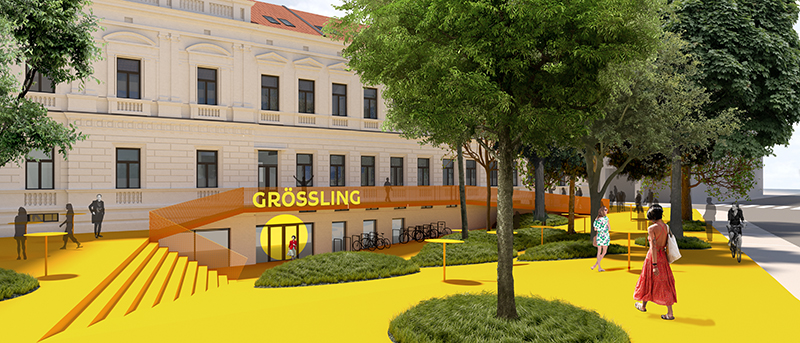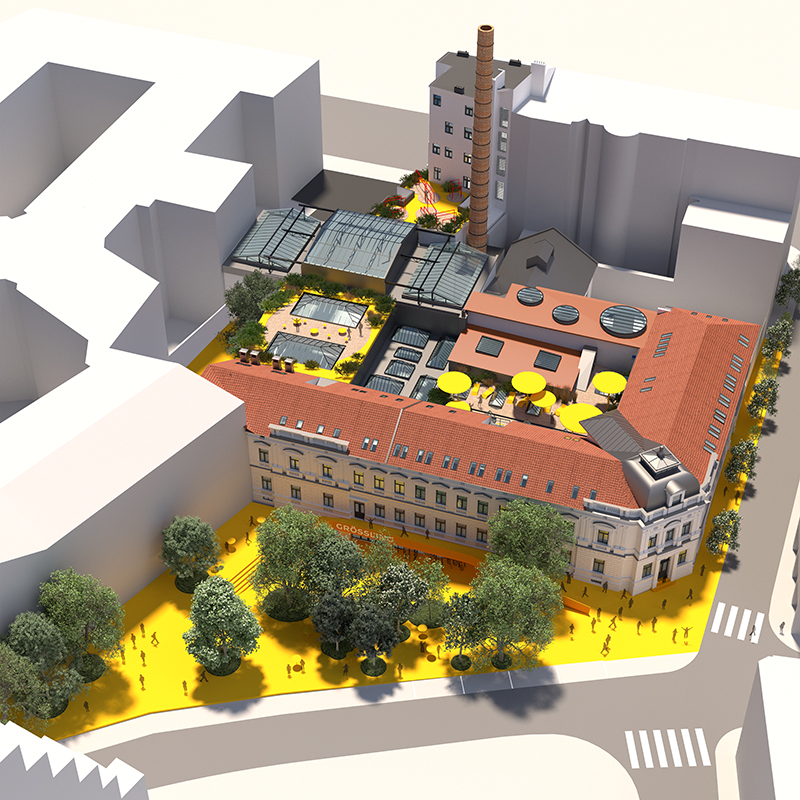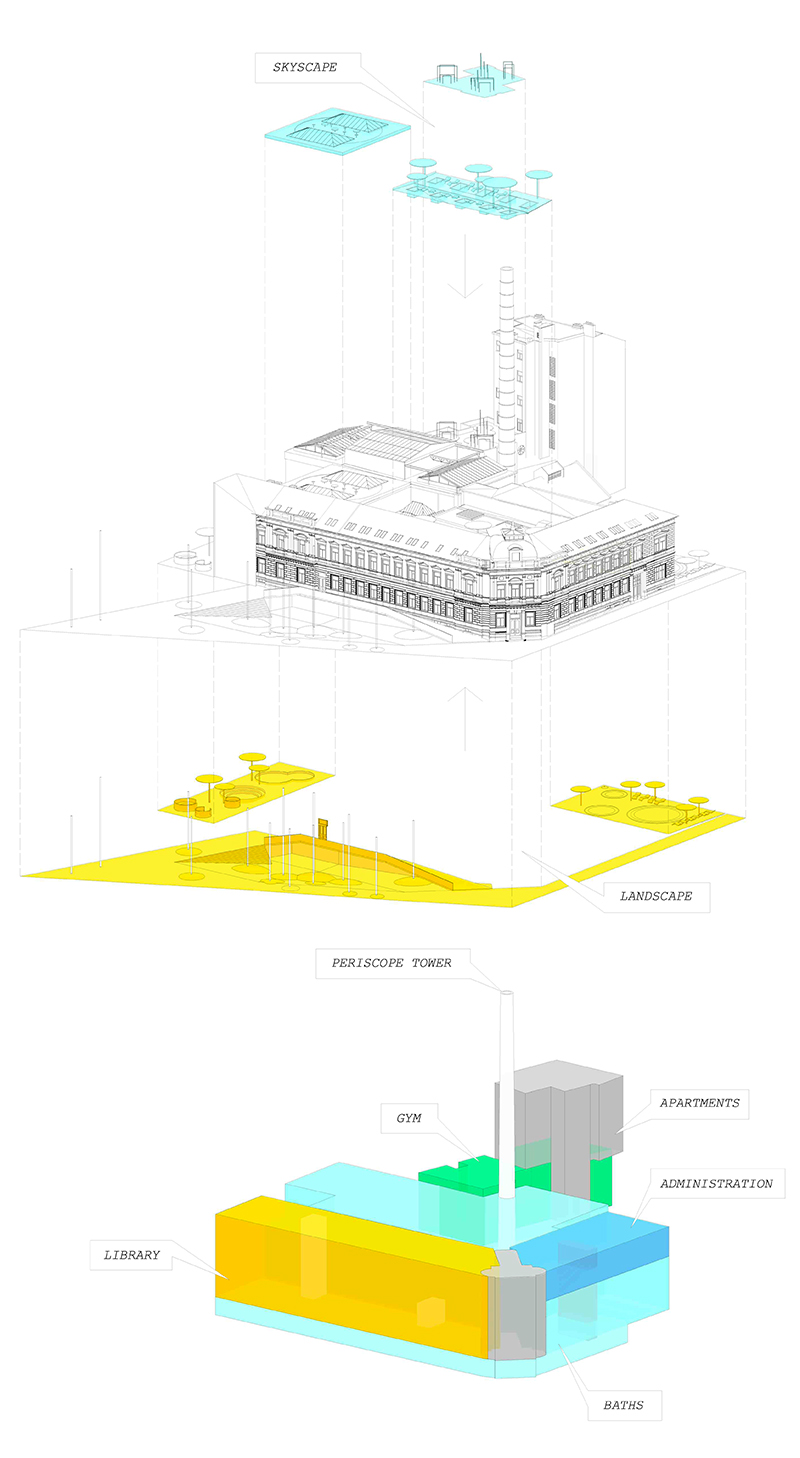 BASEMENT FLOOR PLAN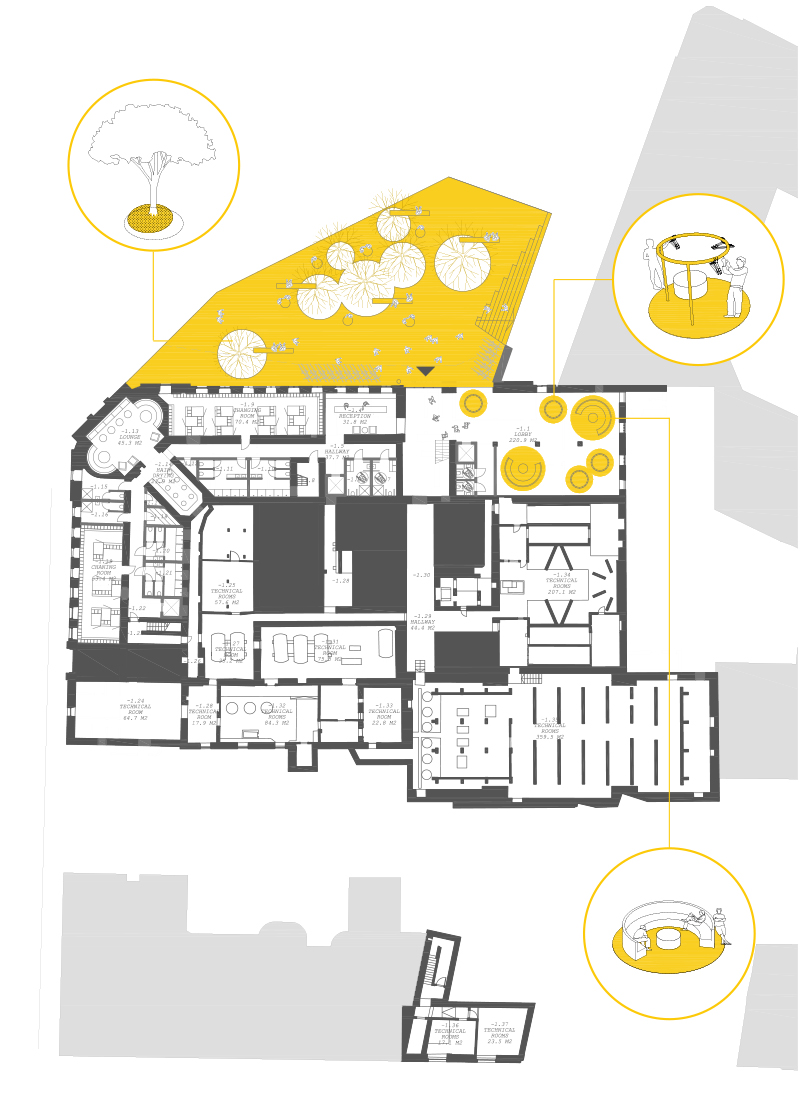 GROUND FLOOR PLAN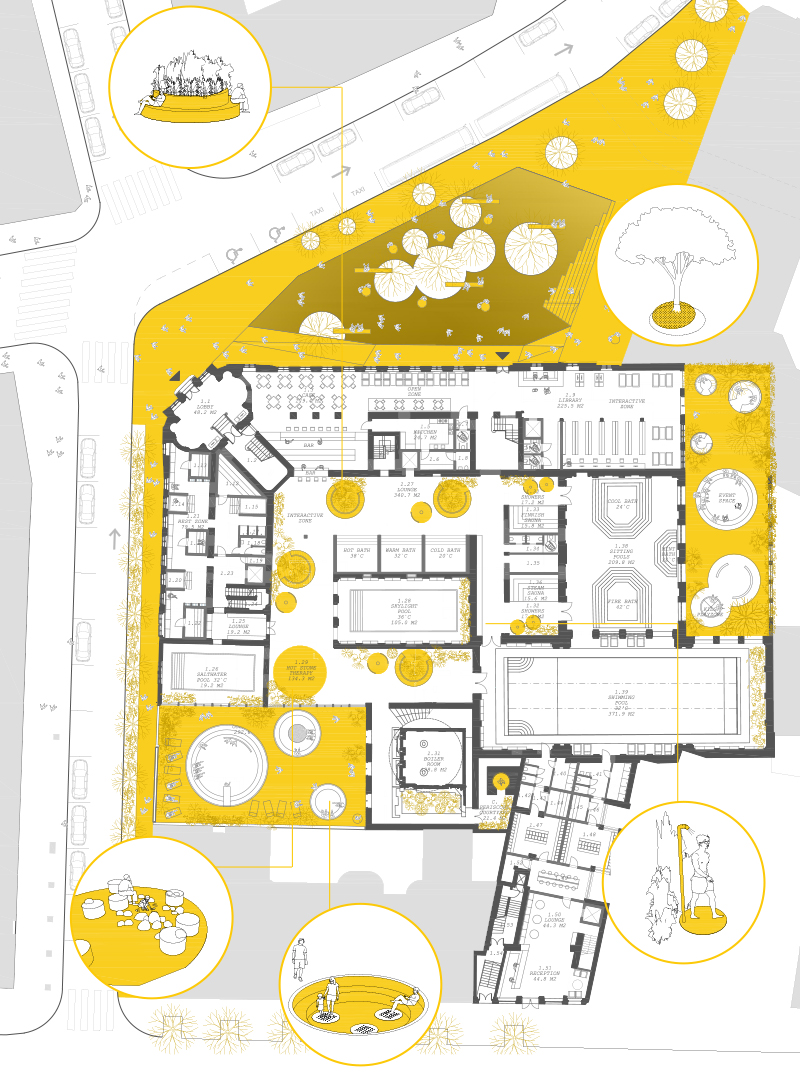 2ND FLOOR PLAN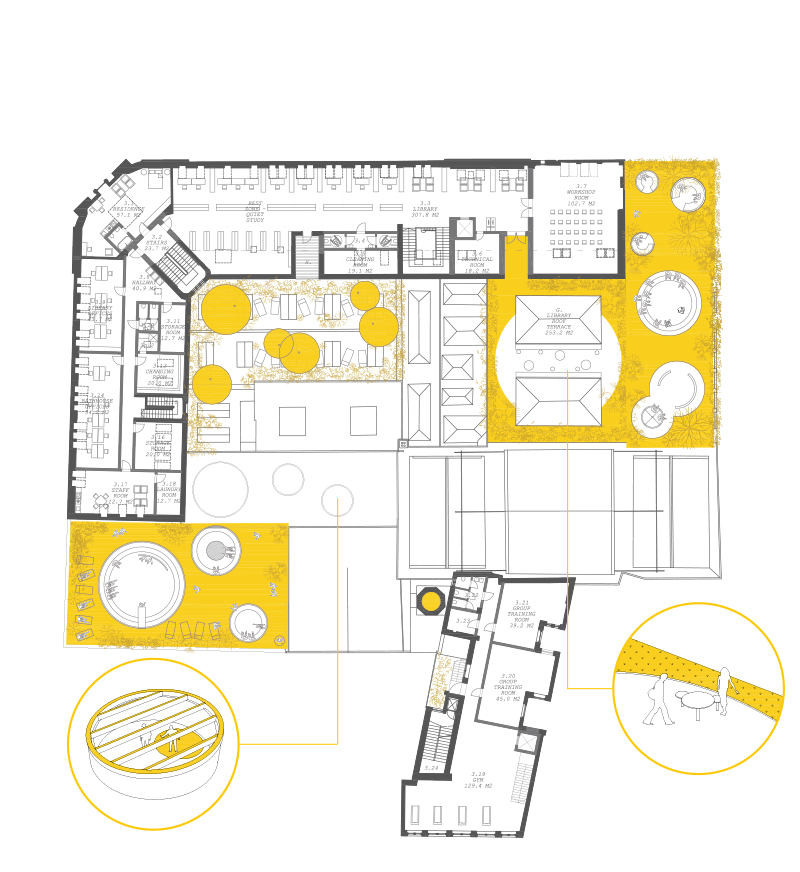 3RD FLOOR PLAN